In December 2014, Raymond James Financial was named the Benefactor of the Year and the large company category winner at the 2014 Tampa Bay Business Journal's Corporate Philanthropy Awards.
---
In December 2014, seven advisors affiliated with Raymond James' Financial Institutions Division were named to Bank Investment Consultant's list of the Top 50 Bank Advisors.
---
In September 2014, Financial Planning ranked Raymond James the top independent broker-dealer for women.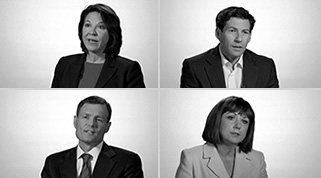 Hear from advisors who have made the move to Raymond James. See what their experience was like coming here, and why they are certain they made the right move. These are their stories. It could be your story, too.