Get In Touch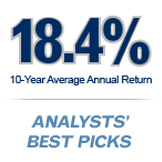 Let's connect
Thank you for your interest in the advisors at Gagne Wealth Management Group. We look forward to speaking with you about your financial needs. Please feel free to contact us by phone or simply complete the form below.
Direct: 317.577.6030
Toll-free: 866.461.7673
Fax: 317.813.2022
Contact form (fill out below)
Get ready for your meeting with our Pre-Meeting Checklist
Although we are based in Indianapolis, Indiana, we are licensed to offer financial planning services in the following states:
Arizona
California
Colorado
Deleware
Florida
Georgia
Illinois
Indiana
Kansas
Kentucky
Michigan
Missouri
New Hampshire
New Jersey
New Mexico
North Carolina
Ohio
South Carolina
South Dakota
Texas
Virginia
Washington
All fields marked with (*) are required.