This is why we walk: 2019 Tampa Bay Heart Walk
Raymond James is once again among the top 5 fundraisers for Heart Walk nationwide.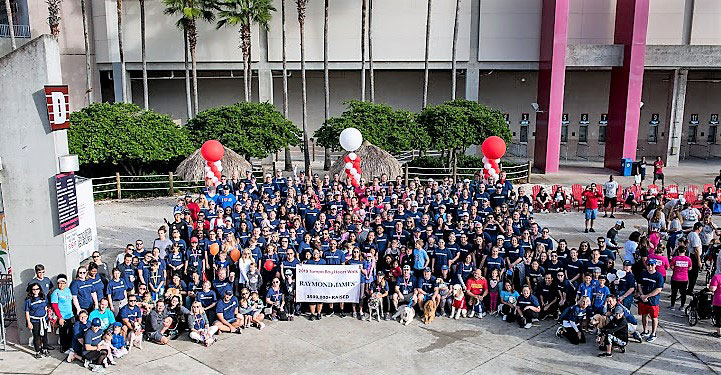 The Results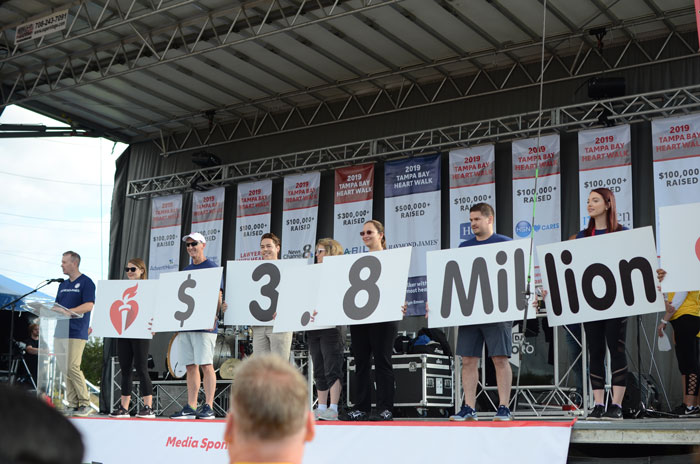 For the 10th consecutive year, Raymond James participated in the Tampa Bay Heart Walk, delivering record-breaking results in the fight against heart disease and stroke. Our associates raised more than $540,000 in support of the mission of the American Heart Association, earning us the distinction of the No. 1 fundraising company in Tampa Bay, the No. 2 fundraising company in Florida and the No. 4 fundraising company in the nation.
Our People and Events
Since 2010, our associates have raised more than $2 million for the Tampa Bay Heart Walk through team-building fundraising events like Field Day, chili cook-offs and activities in conjunction with our annual Halloween celebration. Through Field Day alone, more than 600 Raymond James associates raised over $75,000 for Heart Walk, all while competing in heart-healthy outdoor activities.
This year, associates fundraised and walked alongside the 2019 Tampa Bay Heart Walk chairperson: RJA CEO and President Tash Elwyn. Tash led the firm's fundraising efforts throughout the fall and continuously reminded us why we walk.
"There is no better way to engage employees, focus on wellness and give back to the communities in which we live and work," said Elwyn.
Raymond James Cares
Participation in Heart Walk is one way in which we give back, a commitment that has been part of our mission since 1962 and continues to shape who we are today. To learn more about the firm's corporate philanthropy, click here.
To see how associates give back all year long, follow Raymond James on Facebook, Twitter, LinkedIn and Instagram.