Swimming across Tampa Bay for the Navy SEAL Foundation
Keeping a legacy alive
On January 21, 2018, Jean "Niki" Wilson participated in the ninth annual Tampa Bay Frogman Swim to raise funds for the Navy SEAL Foundation. It is a 3.1-mile swim across the cold, choppy waters of Tampa Bay, and it was her fifth year participating.
The swim is limited to 175 swimmers, and 162 finished. The water temperature average was 54 degrees. Thanks to her pilot kayaker, Niki finished without hyperthermia, other injuries or swimming to another destination.
Each swimmer is given the name, photo and bio of a fallen SEAL. Niki swam in honor of Chief Petty Officer SOC Adam Brown, who was killed in action in Afghanistan on March 17, 2010. There is a book about Adam's life: "Fearless" by Eric Blehm.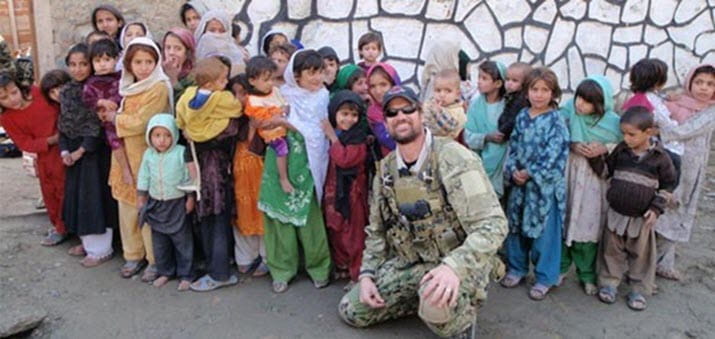 Adam Brown, while in Afghanistan, noticed the children did not have any shoes. He went door to door to collect shoes; he contacted his family stateside to send care packages of children's shoes
At the beginning of the swim event, the names of fallen SEALs since 9/11 were read before a moment of silence. There were 106 names in total. There were Gold Star Family members from 13 fallen SEALs attending. At the swim finish, a SEAL veteran and Gold Star relative greeted each swimmer with a Frogman Challenge Coin. "It was a very memorable, emotional experience," says Niki.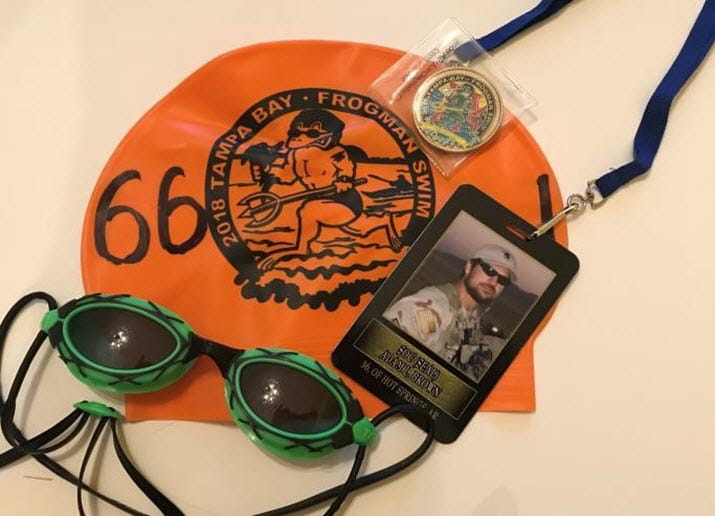 Most of the swimmers were male. Niki was one of the few females in the event, and she was listed as one of the Top Ten fundraisers, raising $8,600 for injured, active Navy SEALs and their families. Thank you to the many associates that assisted Niki in her fundraising and to Niki for her amazing accomplishment!
Niki crossing the finish line
Raymond James Cares
Together, we make a difference to build, strengthen and grow our communities. To learn more about the firm's corporate philanthropy, click here.
To see how associates give back all year long, follow Raymond James on Facebook, Twitter, LinkedIn and Instagram.