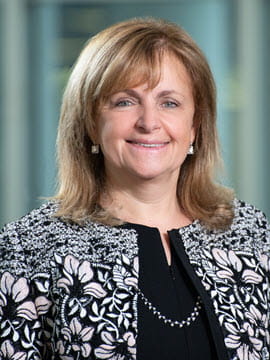 Bella Loykhter Allaire
Executive Vice President of Technology and Operations

As executive vice president of technology and operations for Raymond James, Bella Loykhter Allaire oversees the firm's technology and operations functions, including client service and the technology platforms for our advisors and capital markets professionals.
Previously, she was managing director and chief information officer of UBS Wealth Management Americas, where she developed and executed the strategic road map to transform legacy Paine Webber technology into a differentiating wealth management platform.
She began her career at Prudential Securities, where she worked for 26 years in a variety of capacities in its technology area before being promoted to executive vice president and chief information officer in 2000. During her tenure as CIO, managing a team of more than 2,000 professionals with a budget of more than $500 million, she was recognized for her leadership in establishing the firm's technology platform as a model for best practices in supporting financial advisors and their clients.
After Wachovia's acquisition of Prudential Securities in 2003, Ms. Allaire became a technology strategy consultant to Morgan Stanley and served as CEO of Wealthigen, initiating a securities line of business for Exigen Group, a software development firm.
Her professional affiliations include Fortune magazine's 500 Most Powerful Women in Business, Wall Street Technologists Board of Directors and the NASDAQ Technology Group.
Born and educated in Ukraine, earning her bachelor's degree from Lviv University, she immigrated to the United States in 1977.