Sustainability
Building a workplace that uses its resources wisely and sustainably is a logical effort for a firm dedicated to helping people manage and maintain their financial resources. In recent years, Raymond James has undertaken several initiatives to maximize our resources and reduce our environmental impact.
Reduce

In an effort to curb the use of paper, plastic and Styrofoam cups on our campus, Raymond James passed out reusable water bottles to associates. Our food service partners have also undertaken an initiative to encourage the use – and reuse – of travel coffee mugs.
Reuse
To make the most of what we already have, we collect unused office furniture and electronics from departments across the firm, make any needed repairs or updates, and find them new homes within the firm. In addition, many unused items are donated to local charities.
Recycle

Recycling containers can be found throughout each of our four towers for the disposal of plastic, aluminum, metal/tin and glass, courtesy of Conex Recycling. For paper, we've partnered with Iron Mountain, whose locked bins can also be found throughout our home office. The paper in these bins is shredded and recycled.
The Sustainability Fair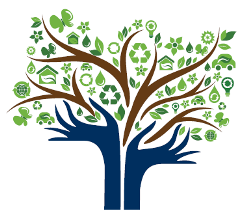 Each year, Raymond James hosts the Sustainability Fair for associates of the firm and their families. The fair features displays from vendors, educational demonstrations from environmental organizations, green-minded giveaways, opportunities to volunteer with local groups, and onsite electronics recycling pick-up.