My commitment to helping others with their financial needs began when I witnessed the devastating effect financial hardship had on some of my loved ones. Determined to not fall victim to similar circumstances, I decided to learn as much as I could about financial planning and creating options for myself. This led me to pursue a career in financial planning, as I also wanted to help others with their financial goals.
I joined the Northern Colorado team at Addison Avenue Investment Services in 2006. I specialize in comprehensive financial planning which encompasses all aspects of your financial situation - insurance, taxes, estate planning - for your specific financial goals. When it comes to comprehensive financial planning, I am happy to work with your own team including estate lawyers and CPAs to assist in providing financial advice.
I not only assist my clients with taking care of their financial health, I also encourage them to take an active role in their physical health. Like any exercise regimen, the more energy you put into it, the more results you will see. It's the same with financial planning, although you may start slow, over time, you will begin to see results.
As a CERTIFIED FINANCIAL PLANNER™ practitioner, I work under a fiduciary standard of care which ensures that your needs are always the top priority. Just like a health plan is created and personalized for your individual needs, so is your financial plan. We spend a great deal of time discussing your goals and current situation, both personal and financial, which serves as the framework for your future financial goals.
On a personal note, I am a Cum Laude graduate of Regis University with bachelor degrees in Finance and Business Administration, as well as an MBA with honors. Outside of the workplace, I enjoy traveling, spending time with my family and staying active.
Qualifications: holds series 7 and 66 securities licenses; life and health insurance licensed with variable endorsements.
Forbes America's Top Women Advisors 2022
Forbes America's top Women Wealth Advisors, The Forbes ranking of America's Top Women Advisors was developed by SHOOK Research and is based on in-person, virtual and telephone due diligence meetings to evaluate each advisor qualitatively, a major component of a ranking algorithm that includes: wealth advisors with a minimum of 7 years of experience, client impact, industry experience, review of best practices and compliance records, firm nominations; and quantitative criteria, including: assets under management and revenue generated for their firms. Investment performance is not a criterion because client objectives and risk tolerances vary, and advisors rarely have audited performance reports. Research Summary (As of February, 2022) 34,500 nominations were received, based on thresholds (9,850 Women) 18,465 Advisors were invited to complete the online survey. 13,549 Advisors were interviewed by telephone. 2,610 Advisors were interviewed in-person at the Advisors' location and 1,203 were Advisor web based interviews. SHOOK's research and rankings provide opinions intended to help investors choose the right financial advisor and are not indicative of future performance or representative of any one client's experience. Past performance is not an indication of future results. Neither Forbes nor SHOOK Research receive compensation in exchange for placement on the ranking. For more information, please see www.SHOOKresearch.com. SHOOK is a registered trademark of SHOOK Research, LLC. Raymond James is not affiliated with Forbes or Shook Research, LLC. This ranking is not indicative of an advisor's future performance, is not an endorsement, and may not be representative of individual clients' experience.
Certified Financial Planner Board of Standards Inc. owns the certification marks CFP®, Certified Financial Planner™,

and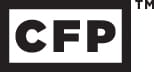 in the U.S., which it awards to individuals who successfully complete CFP Board's initial and ongoing certification requirements.