A day in the life
From running your business as you see fit to running it from offices you chose yourself, life as an independent employee advisor means exercising your freedom while knowing you have the full back office, technology and administrative support of Raymond James a call or click away.
The big questions
To help you dig deeper into what being an independent employee advisor entails – and what you can expect as part of Raymond James – we've provided answers to the questions advisors ask most.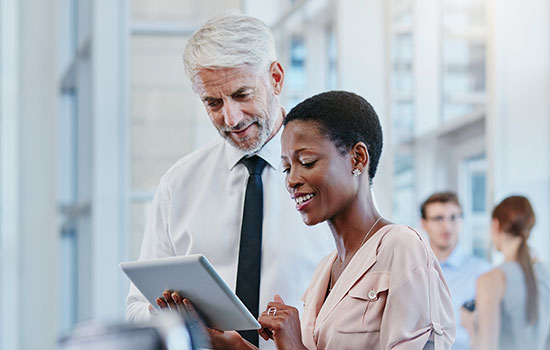 What qualifications will I need?
• Three years of experience
• Production of $1 million or higher in fee and commission revenues, anchored by a core production minimum of $750,000
How will I be compensated?
• 70% to 80% payout (specific percentage will depend on mix of business and production, no ticket charges)
• Corporate deferred compensation and equity participation plans
What benefits can I expect?
• The full array of Raymond James' competitive employee benefits offerings
Where will I work?
• You'll choose the location of your office and control your own P&L
Who will I work with?
• You'll hire and manage your own support team with assistance from Raymond James Human Resources.
What resources will I have access to?
• All Raymond James products and services
• Firm technology, including integrated financial planning software, performance reporting, CRM, high-quality research, an institutional-level training system and more
Ready to

learn more?
Now that you have scratched the surface of the possibilities that await you here, get the whole story. Have a confidential conversation with our recruiters about what your business would look like as an advisor at Raymond James.