A day in the life
Every day your way – that's what life as an independent RIA is. You're in control from P&L, staffing and compliance down to the last detail of your office décor. Whether you run your firm as a one-man show, a family operation or a large-scale platform with room for successful advisors to join your team, you'll know Raymond James is there to support your day-to-day with integrated technology, high-net-worth solutions and in-depth research. As an RIA, you can also choose to maintain a fee-only business or offer commission products through a hybrid arrangement.
The big questions
To help you dig deeper into what being an independent RIA entails – and what you can expect as part of Raymond James – we've provided answers to the questions advisors ask most.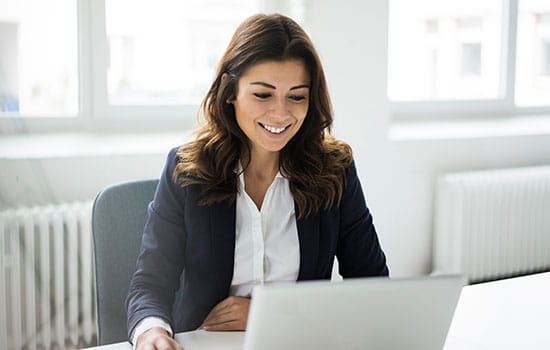 How will I be compensated?
100% of investment advisor's fees
Where will I work?
You'll select your office location, décor and hours of operation.
You'll also be free to hire your own team or bring existing staff with you.
What resources will I have access to?
Access to robust resources, turnkey solutions and integrated technology from Raymond James as your custodian partner
Firm technology, including integrated financial planning software, performance reporting, CRM, high-quality research, an institutional-level training system and more
Resources
Explore Independence
at Raymond James
Discover the benefits of independent affiliation with Raymond James. Learn about our competitive compensation, technology support, professional development, and featured product and services.
Read More

about Explore Independence<br> at Raymond James
Business Consulting –
Support Overview
Business ownership is rewarding, but can be challenging. That's why Raymond James offers transitioning independent advisors a dedicated business consulting manager to help you build the practice you've always envisioned.
Read More

about Business Consulting –<br> Support Overview
---
The Home Office Visit Experience
at Raymond James
A Home Office Visit is a tailored, behind-the-scenes tour that's customized to match your specific needs. You'll be introduced to the areas you most want to explore. You'll meet with executive leaders to talk about growing your business. And you'll do it all discreetly and confidentially.
Take the Next Step
Ready to

learn more?
Now that you have scratched the surface of the possibilities that await you here, get the whole story. Have a confidential conversation about what your business would look like as an advisor at Raymond James.