A day in the life
Each day, you'll arrive at your branch office, knowing that everything you need to make it easier to serve your clients – fellow professionals, a dedicated support team, an extensive product platform, forward-looking technology and easy access to a powerful home office – is right there waiting. And, more important, you'll know the book of business you've worked hard to build is yours to keeping growing.
*Certain qualifications apply
The big questions
To help you dig deeper into what being a traditional employee advisor entails – and what you can expect as part of Raymond James – we've provided answers to the questions advisors ask most.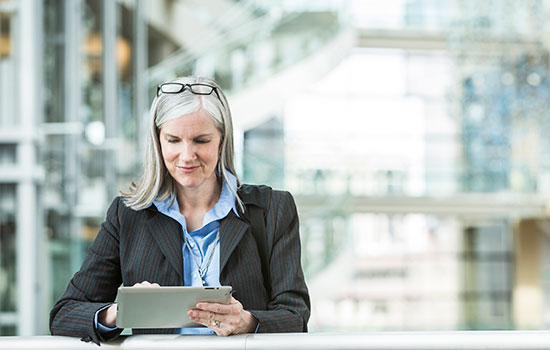 What qualifications will I need?
• Five years of experience
• Production of $300,000 or higher in fee and commission revenues
How will I be compensated?
• 20% to 50% payout (specific percentages depend on mix of business and production)
• Bonus opportunities, deferred compensation and equity participation plans
What benefits can I expect?
• The full array of Raymond James' competitive employee benefits offerings
Where will I work?
• You can choose to join an existing branch or start a branch of your own
Who will I work with?
• Depending on the branch, colleagues could include a branch manager, fellow advisors and support staff
• Your support staff will be hired by your branch manager
What resources will I have access to?
• All Raymond James products and services
• Firm technology, including integrated financial planning software, performance reporting, CRM, high-quality research, an institutional-level training system and more
Hear from advisors who have discovered the freedom of Raymond James as a traditional employee
Ready to learn more?
Now that you have scratched the surface of the possibilities that await you here, get the whole story. Have a confidential conversation with our recruiters about what your business would look like as an advisor at Raymond James.