From attorney to advisor
How Megan Conger made the transition through the Advisor Mastery Program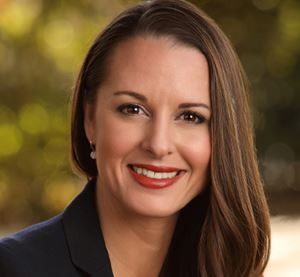 It was a bit of a winding road for me," is how advisor Megan Conger describes her career journey. She began as a lawyer, working for the city of New York. She practiced federal civil litigation for five years and loved her job.
But she was ready to move back to Florida, where she grew up.
"There's not really that municipal infrastructure in Central Florida for a federal civil litigation lawyer," she said. "I knew I would be practicing a different area of law, and I always enjoyed estate planning. So, I started meeting with estate planning attorneys back home and thinking about taking the Florida Bar – and then the pandemic happened, and everything changed. The whole world shut down. There wasn't even a Bar to take."
Enter: Opportunity
Her mom, who is a retired financial advisor with her own legacy in the industry, had long suggested Conger consider becoming an advisor. But Conger was convinced her passion was for law. After some soul-searching at this crossroads in her life, she agreed to meet some of her mom's former colleagues and learn more about what a financial advisory career could look like for her. One of those connections was Tracy Belton of Belton Financial Advisors in Tavares, Florida.
Much to her surprise, Conger quickly noticed parallels.
"My eyes were opened to the similarities between the world of law and being a financial adviser," she said. "From listening to clients who are opening up to you about really vulnerable topics to identifying issues clients can't even see, the approach is similar. You must be adept at spotting issues, and then come up with custom, tailored strategies based on the tools that are available to you – whether it's legal remedies or financial strategies."
Conger had been skeptical that the business was largely based around solving problems and serving people, but found it to be true.
"I needed to feel like I was being helpful. Service is very important to me," she said. "My goals are less around assets under management or production as they are, 'How many people did I help today? How many people did I connect with today? Did I solve problems for my clients?' That's where I get the most reward. And if you focus on the parts you enjoy, the rest will come."
Leveling up
And the rest did come – with assistance from the Advisor Mastery Program at Raymond James, a two-year curriculum designed to give new advisors a solid foundation. The program helped Conger develop the skills she needed to be a successful advisor with Belton Financial Group of Raymond James and has facilitated connections with other emerging advisors. It has catapulted her career to a new level.
"The biggest benefit I'm receiving from my continued involvement in the Advisor Mastery Program is the relationships I've built with fellow advisors," Conger said. "Everyone is willing to connect with you to share their ideas, client service models and successful marketing strategies. The other advisors are so willing to share their wisdom."
She has wisdom to share, too.
"I don't feel like I wasted any of the skills I acquired in my time in law," she said. "I'm helping people and solving problems, which is ultimately my goal."
Although it wasn't a career path Megan would have predicted, she's so happy to have arrived here and goes to work every day feeling inspired.
This piece was featured in Aspire Magazine, a biannual publication from the Women Financial Advisors Network. View the latest.
---
Follow along on social media with #RJWomen.