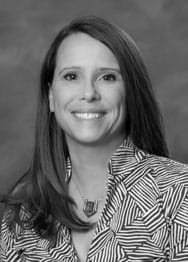 Fraley Turnipseed, MBA, AIF®
Financial Advisor
Georgia
Fraley joined Pentas Wealth Management in 2016 and has more than 19 years of financial service experience. She previously held positions with industry-leading investment firms as a financial advisor, as well as a bond and stock analyst. Fraley earned an MBA in Finance from the Collat School of Business and a B.S. in Psychology from Birmingham-Southern College.
Fraley was honored to be named to the Forbes 2020 Top Women Wealth Advisor list, a ranking of the top 1000 female advisors across the United States. In addition, Fraley was the recipient of the 2017 Raymond James Financial Services Woman of Distinction award.
A leader in her community, Fraley understands the importance of volunteering her time and experience to improve the lives of others. She currently serves as a board member of the United Way of Colquitt County, Girls and Boys Club of Moultrie/Colquitt County, and the Community Foundation of South Georgia. She is a former board member of Girl Scouts of Historic Georgia, former chairman of the Main Street Park Group, former board member of the Moultrie Service League and former officer of the Moultrie Junior Women's Club. Fraley is the recipient of the Georgia Recreation and Park Association 2016 Volunteer of the Year award given as her time spent as the former chairman of the Main Street Park Group.
Fraley enjoys spending time with her two teenage daughters and her husband, Ken.
The Woman of Distinction Award is designed to recognize a woman advisor that has served as a role-model to other advisors or service associates in her branch or the industry. Through mentoring and coaching, she's supported the professional growth of women by sharing her experiences, knowledge, ideas and feedback. In addition to these qualities, nominations should also include a woman who is actively involved in her community through volunteer hours, and board participation. The ranking may not be representative of any one client's experience, is not an endorsement, and is not indicative of advisor's future performance. No fee is paid in exchange for this award/rating.
Fraley Turnipseed earned the AIF® Designation from the Center for Fiduciary Studies in 2018. The AIF® Designation certifies she has specialized knowledge of fiduciary standards of care and their application to the investment management process.
Raymond James is not affiliated with any of the organizations mentioned above.
The Forbes ranking of America's Top 1,000 Women Wealth Advisors, developed by SHOOK Research, is based on an algorithm of qualitative and quantitative data, rating thousands of wealth advisors with a minimum of 7 years of experience and weighing factors like revenue trends, AUM, compliance records, industry experience and best practices learned through telephone and in-person interviews. Portfolio performance is not a criteria due to varying client objectives and lack of audited data. Research Summary (as of April 2019): 32,000 nominations were received based on thresholds (9,654 women) and 1,000 won. This ranking is not indicative of advisor's future performance, is not an endorsement, and may not be representative of individual clients' experience. Neither Forbes nor SHOOK receive a fee in exchange for rankings. Raymond James is not affiliated with Forbes or Shook Research, LLC. Please visit https://www.forbes.com/top-women-advisors/#28abc5bd51f4 for more info.