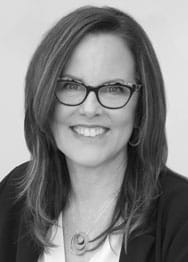 Laura A. Webb, CFP®, CeFT®
President
North Carolina
Laura Webb is president and founder of Webb Investment Services, a locally owned wealth management and investment consulting practice that has been providing support to successful individuals, particularly women, in Western North Carolina since 1995.
Laura is a Certified Financial Planner™ professional and a Certified Financial Transitionist®. She is a graduate of the University of North Carolina at Chapel Hill and has worked in the financial services industry for over 36 years. Prior to creating her practice, she served as the department head of Asset Management for FSC Securities and then as the first female vice president of Eagle Asset Management.
Laura is a third-generation native of Asheville. She likes to say she is "part of the lucky gene pool" as community involvement comes naturally to her. Her mother (who is still living), has a park (The Jean Webb Park) named after her for her work cleaning up the French Broad River. Her great-grandfather, Charles A Webb, was instrumental in forming the Great Smoky Mountains National Park. Laura personally contributes to or is involved with the Asheville Area Chamber of Commerce, Pisgah Legal, Riverlink, Asheville Humane Society, Southern Appalachian Highlands Land Conservancy (SAHC), YMCA of Western North Carolina and Camp Watia, Manna, and the University of North Carolina Women's Leadership Alliance, Women for Women Giving Circle, United Way's Women United, the YWCA, the Women's Leadership Alliance, and the Friends of the Smokies Board.
Laura loves supporting her community and being an advocate for women, especially women in business. She is also a business speaker and the author of several articles in notable business publications such as Capital at Play and WNC Woman. She received the 2018 Trail Blazer Award*** for her hard work with WomanUP at the Annual Our Turn to Play Luncheon which supports UNCA Women's Athletic Scholarships. She received the Asheville Chamber of Commerce 2017 Volunteer of the Year Award** for her help in creating WomanUp, has sponsored the Women Entrepreneur Award since 2003 and was awarded the Raymond James Woman of Distinction Award in 2017*.
**The Volunteer of the Year Award recognizes Chamber members who have given of their time and talents beyond the call of duty in volunteer efforts with the Chamber. Any opinions are those of the speaker and not necessarily those of Raymond James. Raymond James is not affiliated with WomanUP or the Asheville Chamber of Commerce.
***The Bulldog Trailblazer Award is presented each year at the annual "Our Turn to Play" Luncheon to a "pioneering" woman who has opened doors for other women and who has served as a role model and mentor for others. UNC Asheville Athletics and the "Our Turn to Play" Luncheon Committee want to recognize the extraordinary talent, drive, and creativity of women leaders in our community. The person selected for this award must have demonstrated their support of UNC Asheville by investing not only their time and efforts but also their funds to support the Bulldogs. Preference would be to a former athlete. An individual, family, or business could also be recognize for outstanding support and generous contributions to UNC Asheville Women's Athletics Programs and Student-Athletes. Nominations should be submitted from the OTTP Committee to Janet R. Cone, Director of Athletics. The OTTP Co-chairs and Director of Athletics will select the award recipient.
Raymond James is not affiliated with any of the above mentioned organizations.