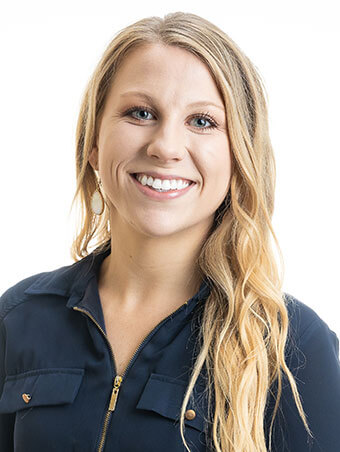 Kayla
Woods
Operations Manager, AWM
Registered Principal, RJFS
Known for its high standards, Chick-fil-A expects that its associates provide exceptional service to their customers – or find another employer. For Kayla, it was the former, and she has been applying what she learned in her first "real" job ever since.
Kayla loves to meet new clients and share what she knows about the world of finance. The culture of The Avenue is warm and welcoming, and Kayla strives to provide that experience for all the clients with whom she interacts. In fact, Kayla turned down a marketing position after earning her degree because she couldn't find an atmosphere she loved as much as she does The Avenue. Kayla has put her degree to use as an integral part of the marketing and advertising team, as well as helping new advisors transition into the practice.
Born and raised in Georgia, Kayla earned her bachelor's degree from the University of Georgia. She is the first in her family to receive a degree, doing so cum laude, and recently earned her Series 7 and 66 licenses. Away from work, Kayla enjoys spending time with family and friends, being in the great outdoors, baking, reading, and keeping up with her black lab puppy, Murphy.