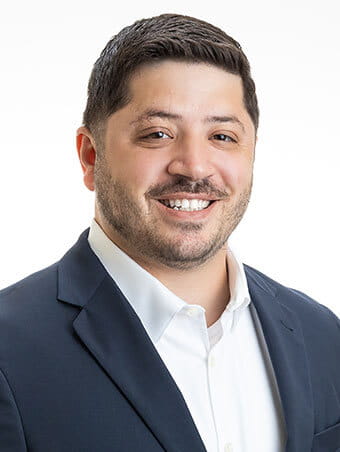 Mike
Carbajal

III

,
AIF®
COO & CCO, AWM
Branch Manager, RJFS
Building a successful team requires people who have a will to win, but who do so by following the rules. For The Avenue, Mike Carbajal is just the guy to do that.
Mike brings nearly 10 years of management experience in the financial sector to The Avenue. His leadership skills have been developed with firms large and small, across a variety of specialties, cross-functional teams and single-focus divisions, but all with a diverse group of advisors. Mike understands that developing a successful, well-rounded group can involve personalities that may typically clash but can also create, if properly structured and guided, quality service that clients appreciate and trust. His "team focus" falls directly in line with The Avenue's values and goal of creating a family, not just a wealth management practice.
Mike is passionate about sharing his financial knowledge with clients, family and, especially, young people. He feels that the subject of finance is minimized in lower education, and many high school graduates do not grasp the crucial role that understanding financial matters can play. One of Mike's favorite quotes comes from Frederick Douglass, who said, "It is easier to build strong children than to repair broken men." This is why he takes every opportunity to share what he knows with future generations.
Mike and his wife relocated here from Florida to be a part of The Avenue. He is a graduate of The Citadel with a bachelor's degree in business administration. Mike supports a program to help underprivileged children receive better educations at top-level boarding schools, both through financial contributions and by giving his time to speak with the students.