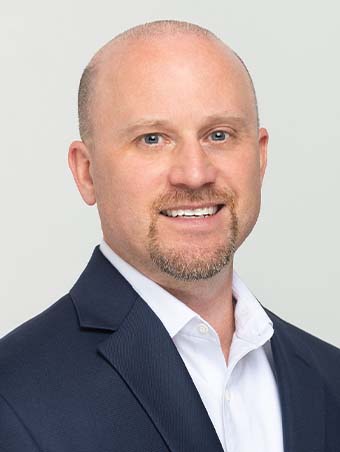 Scott
James
Senior Client Service Associate
Scott joins our team with over twenty years of client service and investment management experience. He believes putting clients' needs front and center is what builds successful relationships with them. Each client has a unique story. Understanding their desired goals and outcomes is critical. After that, it's efficient execution and thorough follow through that drives individualized success for each client.
Scott is passionate about the investment and portfolio management side of the business. He takes a data-driven approach to understanding market trends. He is a lifelong student of the markets. Reviewing the charts, trendlines, and moving averages provides historical perspective and is beneficial for forecasting. That combined with fundamental research, can often yield the best ideas for successful investing. Too often, a client may allow emotions to get the best of them when volatility strikes. Having the right financial advisory team to provide perspective is key to executing a successful investment strategy over time.
Scott has a degree in Accounting from Rochester Institute of Technology. He was born and raised in Buffalo, New York. Growing up in a blue-collar town taught him the value of a hard day's work and the importance of family. Scott is a proud father of Amanda, who is currently working on her master's degree. When not at work, you'll find Scott and his wife Deidra traveling for their favorite passion, mountain biking. You can find them most weekends in North Georgia riding with friends. Scott loves enduro bike racing and long epic days in the saddle. He and Deidra completed the BC Bike Race in 2021, a seven day, seven stage mountain bike race in British Columbia, Canada. He has a bucket list of places yet to ride. Riding bikes is what allows him to stay young and maintain a healthy lifestyle.