In his role, Brandon is absorbed in helping clients see, and remain emotionally focused on, the "whys" of what they plan to do. This emphasis allows Brandon and Brandy's stewardship to encompass people, relationships, emotions, dreams and values – as well as financial resources. Brandon feels that once there is a shared and intimate understanding of why, the how, when, what and where will become more clear, and meaningful. His drive for excellence and inquisitive nature have helped him pioneer change throughout his more than 18-year career.
Before joining Raymond James in 2015, Brandon was employed as a financial advisor at Edward Jones. He graduated summa cum laude from Texas Christian University with a bachelor's degree in finance. Continuing education and specialization is important to Brandon. In that regard, he worked to become a Certified Financial Planner™ professional – a designation where he is held to the utmost standards of ethics and professional responsibility to provide truly personalized services. Additionally, he earned a Certified Divorce Financial Analyst® (CDFA™) certification to help with financial decisions as he works with clients and their attorneys toward a settlement that fully addresses long-term needs.
An active participant in his community, Brandon is a past chairman of the board and board development committee chairman of Camp Fire First Texas, and a past founding Board member and Treasurer of Project 4031. He currently serves as Board Chair of Arcadia North Texas, and as Board President of the Camp Fire El Tesoro Foundation. Brandon is a member of the Fort Worth Club and Ridglea Country Club, and a 2007 honoree of the Fort Worth Business Press "Forty Under Forty."* He is a self-published author and blogger, and is frequently asked to speak or teach at ministry events and churches.
Brandon has been blissfully married to his high school sweetheart, Marie, for 19 years, with whom he has two daughters, McKinley and Delaney.
In their free time, Brandon and Marie love fitness, yoga, are passionate about exotic world travel, annual mission work in Mexico and Honduras, golf, and sitting on their back patio by the pool, enjoying coffee or wine.
*The Fort Worth Business Press's "40 Under 40" recognizes executives, entrepreneurs and leaders in a variety of industries who have demonstrated excellence in both professional achievement and community involvement. This ranking is not based in any way on the individual's abilities in regards to providing investment advice or management. This ranking is also not indicative of the advisor's future performance, is not an endorsement, and may not be representative of an individual client's experience. Raymond James is not affiliated with the Fort Worth Business Press.
WHY WORK WITH A CFP®

In life, it's important to find a financial planner you trust to provide sound, unbiased advice and professional services. Being CFP® certified means someone has voluntarily taken the extra steps needed to provide the highest possible standard of financial planning to those they serve.

How does working with a CFP® certified advisor benefit you? Certified Financial Planner™ professionals are held to the utmost standards of ethics and professional responsibility, which prepares them for a career-long commitment to provide truly personalized services to meet your needs; all while maintaining high levels of financial planning and professionalism. CFP® professionals maintain their professional edge through ongoing education and training in addition to the rigorous requirements to represent a high level of integrity, objectivity, competence, fairness, confidentiality, professionalism and diligence when working with you.

WHY WORK WITH A CDFA™

Getting your affairs in order during a divorce is made easier with the help of a Certified Divorce Financial Analyst® (CDFA™). This certification emphasizes the analyst's ability to aid you in financial decisions and work with you and your attorney toward a settlement that fully addresses your long-term needs. By utilizing proprietary software and specialized knowledge, CDFA™ professionals can help determine the short- and long-term financial impact of a settlement. They are able to create, analyze and forecast various scenarios to outline a fair settlement that will help protect your interests and potentially keep costs low and reduce the time it takes to work through a divorce.

Why should I work with a Certified Divorce Financial Analyst®? Working with a CDFA™ professional means you are working with an advisor who understands the financial complexities you will experience during a divorce and will empower you to make educated decisions through the process, which, in turn, can help save you time and money down the road. They can not only help you with decisions that need to be made for the short term, but also help forecast the long-term effects of the divorce settlement, including details of tax liabilities and benefits. CDFA™ professionals are financial advisors too. With the training, knowledge and experience as a financial advisor, they can help you make the most of the divorce settlement by reassessing your investments and financial plan to ensure they're aligned with your short- and long-term goals.
Certified Financial Planner Board of Standards Inc. owns the certification marks CFP®, CERTIFIED FINANCIAL PLANNER™,

and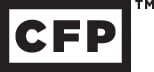 in the U.S., which it awards to individuals who successfully complete CFP Board's initial and ongoing certification requirements.