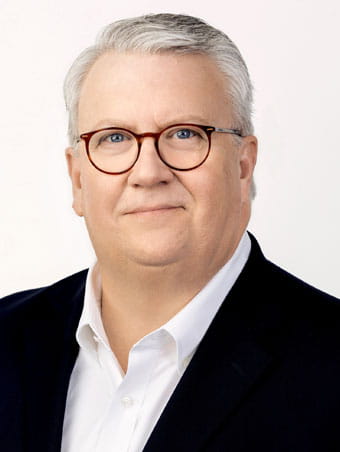 Mike
Brown,
CFP®, CRPC®
President & CEO, BFWA
Senior Wealth Advisor, RJFS
For nearly 30 years, Mike has been dedicated to helping his clients pursue their personal goals and financial independence. His ability to explain financial concepts in terms that his clients can easily understand helps to simplify their lives and bring clarity to their overall financial picture.
Brown Family Wealth Advisors helps clients prepare for the major milestones and events in their lives, with retirement perhaps being the biggest one of all. It's why he includes Social Security optimization strategies, Medicare planning and estate planning into the comprehensive financial planning he provides.
As the leader of the team, Mike devotes each day to setting investment policy, developing and implementing investment and wealth management strategies, reviewing and managing client portfolios, and meeting with clients.
He inspires his team to earn and keep their clients' trust by: 1) telling the truth every day; 2) doing what they say they will do; and 3) always placing clients' interests ahead of their own. Mike also believes that patience and discipline are two traits that are essential for financial success, so he incorporates both in his professional dealings and encourages others to do the same.
As a Certified Financial Planner™ professional, he holds one of the most respected financial planning credentials and the recognized standard of excellence in personal financial planning. He adheres to the CFP Board's code of ethics for integrity, objectivity, competence, fairness, confidentiality, professionalism and diligence.
Mike is also a Chartered Retirement Planning Counselor℠ well-versed in retirement cash flow and income planning, employer-sponsored retirement plans, and estate planning. He holds Series 7, 63 and 65 securities licenses.
Mike has been a household name in St. Louis for more than 30 years. He hosted the popular "News 4 Your Money" segment for KMOV-TV from 1986 to 1994. Since then, he has been host of the "KMOX Money Show," one of KMOX radio station's longest-running and most popular "At Your Service" programs. He also wrote an investment column for the St. Louis Post-Dispatch.
Before joining Raymond James in 2020, Mike was a managing director at UBS Financial Services, where he worked for 20 years. For six years prior, he was a vice president of investments at Prudential Securities. He is a graduate of the University of North Carolina at Chapel Hill, where he earned a Bachelor of Arts in journalism.
Mike has also been active in community organizations throughout his career. He has served on the boards of Junior Achievement of St. Louis, the Missouri Council on Economic Education and Businesspersons Between Jobs. Today, he lends his support to the St. Louis Area Foodbank.
Mike was born in Norfolk, Virginia, and grew up in North Carolina. He and his wife, Tammy, live in Kirkwood. Their son, Adam, is a financial advisor at the firm. In his free time, Mike enjoys reading, outdoor recreation, woodworking and wine.
Certified Financial Planner Board of Standards Inc. owns the certification marks CFP®, Certified Financial Planner™,

and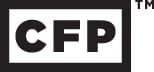 in the U.S., which it awards to individuals who successfully complete CFP Board's initial and ongoing certification requirements.
Raymond James is not affiliated with the above organizations.