Service Team Members
Transactions/Money Movement: Kathy Haneberg
Client Updates/Changes: Donna Hankins
Complex Issues: Brent Bloomer
Events: Megan Bice
Scheduling: Donna Hankins
Mark entered the financial industry as a financial advisor over 19 years ago in 2001. He earned his financial management degree from Kansas State University in 2001, became a Certified Financial Planner™ professional in 2013, and also holds the Chartered Retirement Planning CounselorSM designation. He is an active member of the Financial Planning Association (FPA) of Greater Kansas City and served as the president of the board in 2020. He serves on the community outreach committee of the FPA and actively volunteers his time to speak to local schools and organizations to provide education to those who might otherwise not have access to this type of service. He is also serving as an executive business mentor for Kansas State University.
When Caliber Wealth Management was formed in 2016, Mark was one of the original founding partners. He currently serves as the chief executive officer of Caliber Wealth Management as well as a Raymond James financial advisor to his clients. For him, having the flexibility to provide tailored financial advice to his clients while having the collaborative environment of the team is the best of both worlds.
In working with clients, he prides himself on making something that is very complex in nature seem simple and easy to implement from the client's perspective. He believes that there is no one-size-fits-all solution when working with clients. Each client comes with a varying set of goals and expectations as well as financial experience. He believes that the client's financial plan and the advisor's compensation structure should be customized and adjusted over time to make sure the relationship continues to be the best possible fit.
Over his career he has followed the motto that if you just do a great job in taking care of the client then the rest will work itself out. This is also a core belief at Raymond James, so it felt like a natural fit in February 2020 when Caliber Wealth Management decided to shift to their current platform in an effort to enhance the client experience.
Mark is originally from the Kansas City, Kansas, area and grew up in Overland Park. He spent his high school years in Great Bend. After attending K-State, he moved back to the Kansas City region and currently resides in Fairway. He married his wife, Lauren, in 2012 and has two incredible daughters, Elin and Natalie. In his free time, he is happiest in the great outdoors spending time at the Lake of the Ozarks, snow-skiing, hiking and camping.
Raymond James is not affiliated with any of the companies mentioned.
Certified Financial Planner Board of Standards Inc. owns the certification marks CFP®, Certified Financial Planner™,
and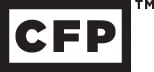 in the U.S., which it awards to individuals who successfully complete CFP Board's initial and ongoing certification requirements.