Take 10 with Bell Zhong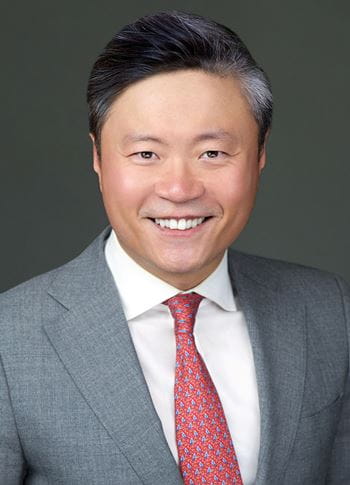 Meet Bell Zhong, managing director for Raymond James Investment Banking. As a first-year managing director and new member of the Health Care Investment Banking team, Bell opens up about his personal experience with navigating career challenges, what it takes to become a managing director in investment banking and the exciting growth of the biotech space.
1. You just joined Raymond James. How do you define the culture of Raymond James Investment Banking?
What sets our culture apart is our focus and dedication to our clients and a constant pursuit of excellence. Our clients look to us for differentiated thinking and rely on us to give them the right advice. We work as a team across different parts of the organization to bring the best thinking forward. Every part of the team and firm is singularly focused on the goals of our clients.
2. How did you decide a middle-market platform would be the right fit for your career going forward?
At Raymond James, I'm able to focus a large part of my time on emerging or growth-oriented companies. These clients really value our thoughts and insights. Our dialogues are impactful and meaningful to them and I find that engaging as a banker. We all want to make an impact on the world, and our clients are doing that already, so it's really rewarding to be part of that effort and to leave a lasting impression. This is especially true in the biotech world, where we're helping clients achieve their goal of assisting patients.
3. As a first-year managing director, what excites you about your coverage space and where do you see the potential?
It's been an amazing journey to be part of the growth in the biotech space. There is so much innovation emerging in this field, and to witness our clients' successes translate into lasting real-world impact on the lives of patients is exciting. Despite all of these advancements, there is still so much knowledge to be gained and so many other patients to help. We are on the precipice of the next wave of growth through a deeper understanding of genomics and availability of better scientific tools, which should enable more efficacious/safer drugs for patients.
4. For junior bankers, how would you best describe the path to becoming a managing director?
Having a passion for banking and for the industry you choose is vital. This has been one of the core drivers of my career. You want to wake up hungry for that next deal and to learn more. This is definitely a career that requires dedication and a high level of commitment, so having that innate drive will be tremendously helpful. You also need to strive for that next milestone and be willing to step outside of your comfort zone. Never be afraid to come up with an unconventional, out-of-the-box idea.
5. What has been the most impactful or surprising moment of your career?
It's one thing to be part of an industry that is helping patients, but to see my clients help improve the lives of those I count as friends and family has changed my perspective. Being so close to all the innovation provides me with a deeper insight into the treatment landscape. I'm able to advise those who are close to me on how to approach situations they're struggling with in their everyday lives. This is part of the continuous feedback loop between patients and clients, and amplifies the impact of our clients in the treatment paradigm.
6. What has been your biggest career challenge and how did you navigate your way through it?
Biotech can sometimes be challenging to understand for someone without a scientific/medical background. I've had some training in science in the past, but the pace of innovation is so rapid that you're always coming across things that you might not fully understand. Luckily, we're not expected to be medical experts. We bring financial expertise to our clients, who value our experience in that area. I think this probably stands true for any sector, but the biggest challenge is constant education.
7. Tell us about your pitch style. What is the Bell Zhong way?
I always look to be thoughtful, balanced and fair, but to provide direct and actionable advice to clients. Pitching versus advising can straddle a subtle line; I try to give the best advice that will help our clients achieve their goals rather than just pitching to win the mandate. This helps in establishing me as a trusted advisor.
8. How do you see the landscape of investment banking changing post-pandemic in relation to the healthcare sector?
The pandemic has elevated the focus and importance of the healthcare sector to society. This sector was one of the more resilient sectors throughout the period, with a staggering amount of capital being deployed across the various different constituents – even during the height of the volatility. With this additional focus, the industry will benefit from a broadening of banking resources to help bring the next generation of innovation to fruition.
9. What's one piece of advice you've received in life that has stuck with you?
I've had the great fortune to work with many distinguished bankers in my career. One banker I hold in particularly high regard told me that trust is key in any relationship. You need to operate with integrity and hold yourself to the highest level of standards. That manifests in various ways, not only in moral ethics but also work ethics. Clients want to see the passion and dedication from their bankers – they need to know you will be there for them through thick and thin.
10. Lastly, tell us three non-career-related fun facts about yourself!
I love building things with my hands, especially woodworking. It's so satisfying to create something functional and aesthetically pleasing out of formless materials. I took up running a couple years ago and ran a half-marathon before tearing my ACL skiing, so I keep the runs relatively short these days. I geek out over anything sci-fi.