Campus Recruiting
Cyber Capture the flag Competition attracts students from across the country
May 30, 2017
The event hosted students from eight universities who competed in an all-day Capture the Flag cybersecurity challenge. Teams of students from each school worked throughout the day to complete multiple challenges based on real-world threat scenarios developed independently by Gam3z Inc. (pronounced "games"), a leading vendor for such competitions.
Capture the Flag Competition
The event was a collaboration between IT and Human Resources to help generate a pipeline of high caliber information security talent nationwide. The competition brought in IT students from seven schools across Florida and a team from Penn State. In line with the firm's strategic efforts to recruit high caliber talent, this event helped to identify top IT students with potential to fill information security jobs and internships here at Raymond James.
Before diving into the day-long challenge, students and faculty advisors heard from Raymond James leaders Andy Zolper and Tash Elwyn. A number of IT and HR associates were also on site to help facilitate the event.
The eight collegiate teams were comprised of 4 to 5 freshman and sophomore students who were recommended by their faculty advisor. Following the competition, the students were exposed to senior leadership and had an opportunity to network with current Raymond James IT associates over dinner.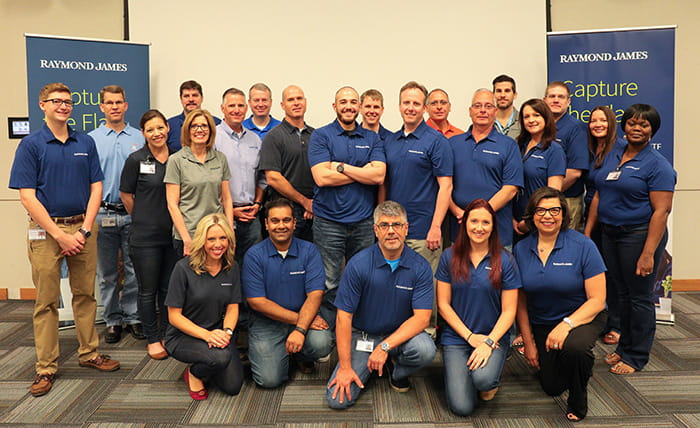 The Winning Team
Of the 8 teams that competed, team Knightsec from University of Central Florida "Captured the Flag" and won the event, taking home a $10,000 grand prize to split between the team members.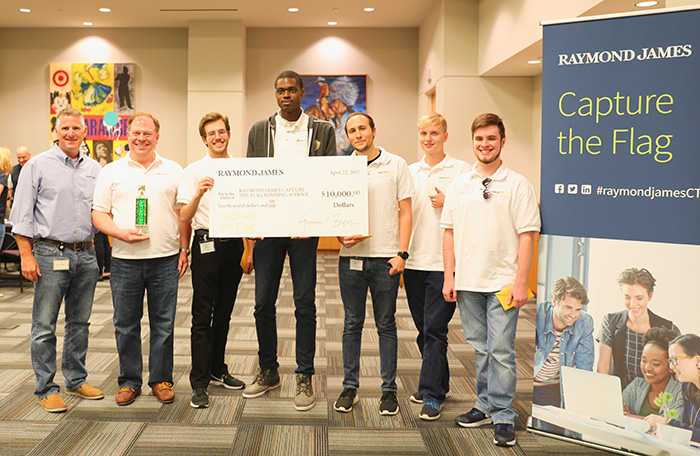 IT Recruiting
IT at Raymond James constantly strives to recruit strong talent to protect the firm and our clients' data from nefarious threat actors and advisories. Raymond James has a very successful program already in place, called the Accelerated Development Program (ADP), targeted at recruiting top undergraduate and graduate talent with leadership potential.
In addition to the challenge for the students, faculty advisors had the ability to learn more about Raymond James' internship program and ADP. Advisors also attended sessions discussing:
The trends in Raymond James campus recruiting
How faculty advisors can help their students navigate finding their career paths
Recommended curriculum adjustments to better prepare students for full-time jobs and internships
Concepts and skills that universities would like Raymond James to develop in our summer interns
See more photos from the event on the @RJCareers Twitter handle or by searching hashtag #raymondjamesCTF.