Campus Recruiting
University of South Florida Applied Securities Analysis Stock Pitch
February 21, 2018
The Raymond James Campus Recruitment team was honored to host the annual University of South Florida (USF) Applied Securities Analysis (ASA) Course Stock Pitch event at the Raymond James home office. We welcomed several USF board members and associates from Raymond James to listen in and critique each of the three teams' pitches, giving students the opportunity to hone their market analysis, company review and presentation skills.

The Student Managed Investment Fund is an educational 'business' housed in the Muma College of Business, managed by the ASA course. The investment fund offers motivated, well-prepared students the opportunity to participate in simulated financial management strategies and decisions as well as manage 'real money in real time.' Currently, there are 14 students who participate in the fund's management in addition to their regular coursework.

The pitches were for Target Corporation, The Cheesecake Factory, and Instructure. Each of the students spoke to the reasons they believed the board should vote to include the companies' stock in the fund, including key strategic initiatives of the business, management success, competitiveness in the market, and overall profitability and growth potential. Overall, it was a great showing by the students and a solid start to their experience in investment management.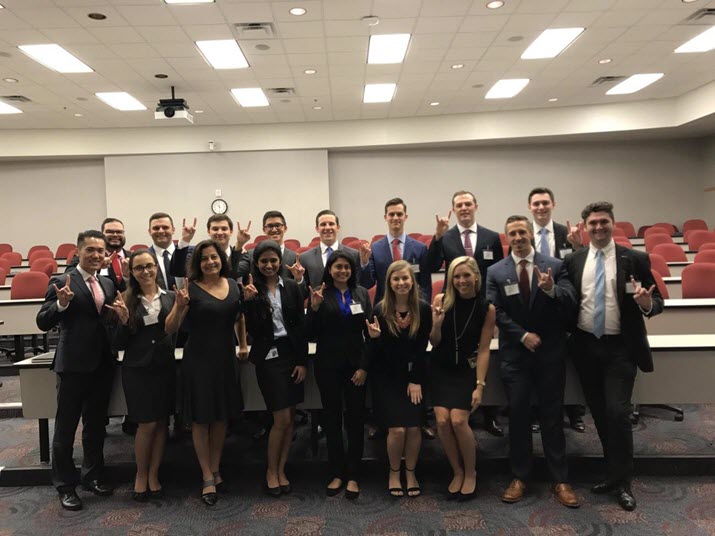 Raymond James is not affiliated with the Student Management Investment Fund or any of the organizations listed