Our giving impact: Raymond James Cares Month 2019
Our advisors and associates champion "giving back to the communities in which we live and work" in May during Raymond James Cares Month. See their impact.
For more than five decades, our associates and advisors have invested their time, talents and resources to make a positive impact in their communities – especially during Raymond James Cares Month.
Our Impact
This May, our roots continued to run deep in volunteerism as associates and advisors teamed up to give back to their communities during our official month of giving. Together, we made a difference:
More than 215 branches and corporate teams led 333 community service projects in 135 local communities across 29 U.S. states, seven Canadian provinces and the United Kingdom.
Over 3,371 professionals volunteered on these projects, ranging from coastal cleanups and home builds, to supply and nonperishable goods drives, food-packing and meal-serving events, and more.
Volunteers logged 10,408 hours donated across more than 330 nonprofit organizations.
Associates served and packed 30,957 meals for the underprivileged and collected 19,199 nonperishable goods and supplies for nonprofit partners.
Since our inception in 2012, associates have donated more than 47,200 hours during Raymond James Cares Month.
Our People
Across the firm, advisors and associates led the charge on Raymond James Cares Month activities in May – from choosing a nonprofit organization to support, to coordinating logistics and inviting others to participate.
This year, our Raymond James Cares coordinators donated more than 1,500 hours on planning and organizing service projects.
See a sample of service projects below.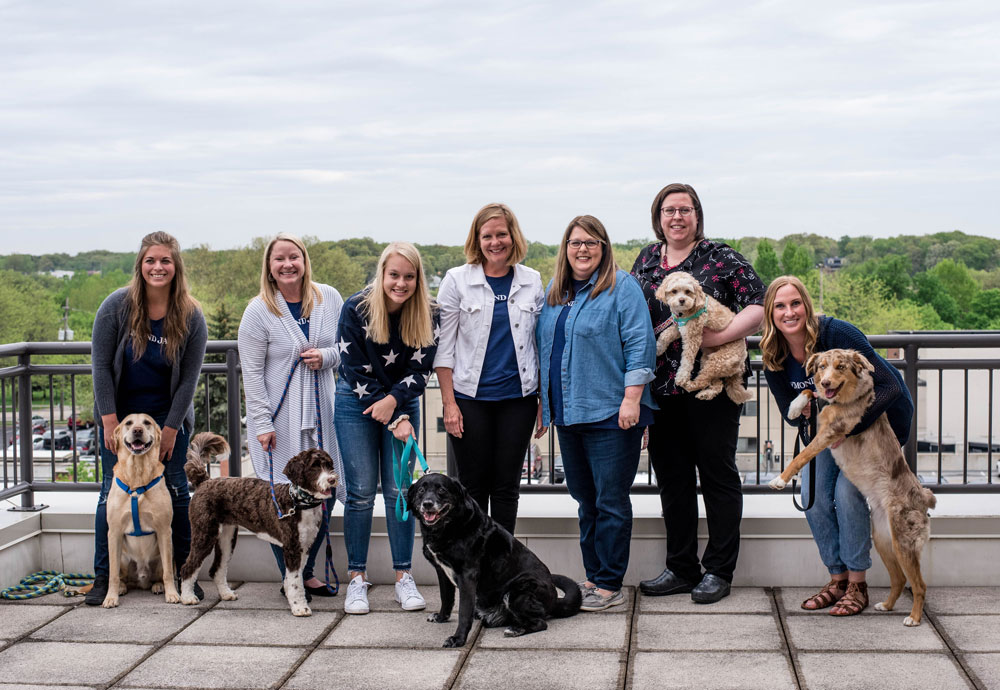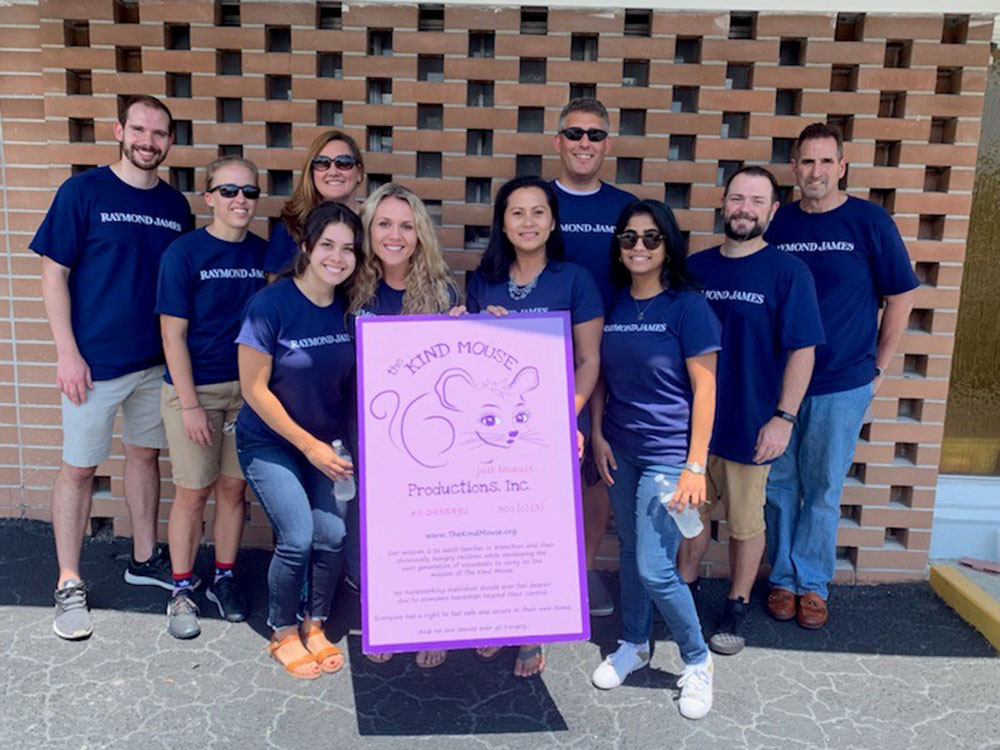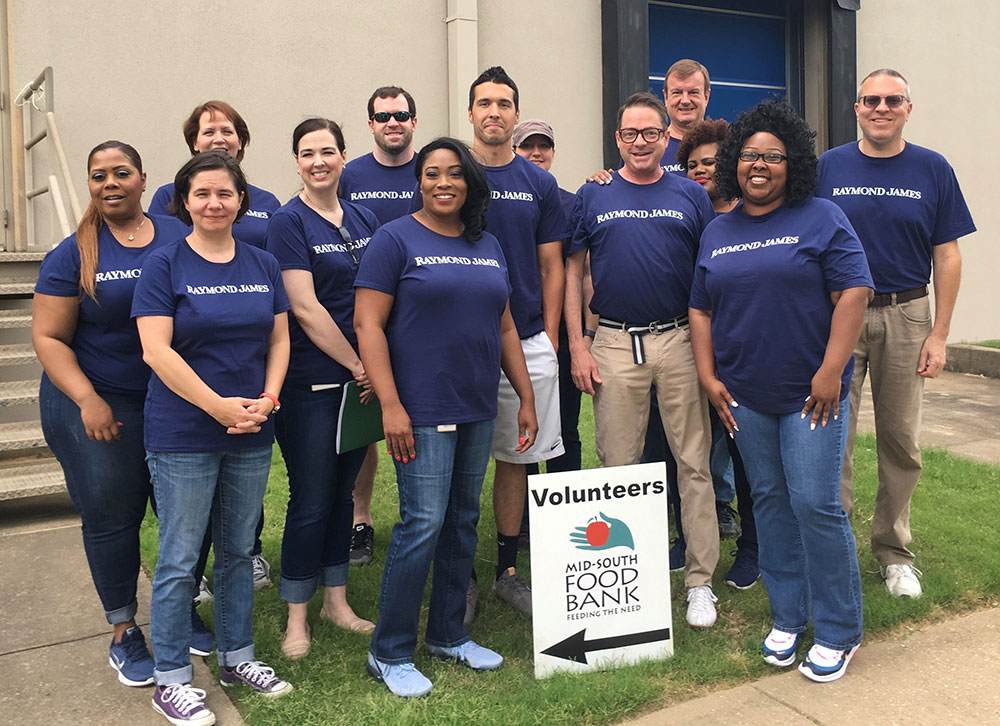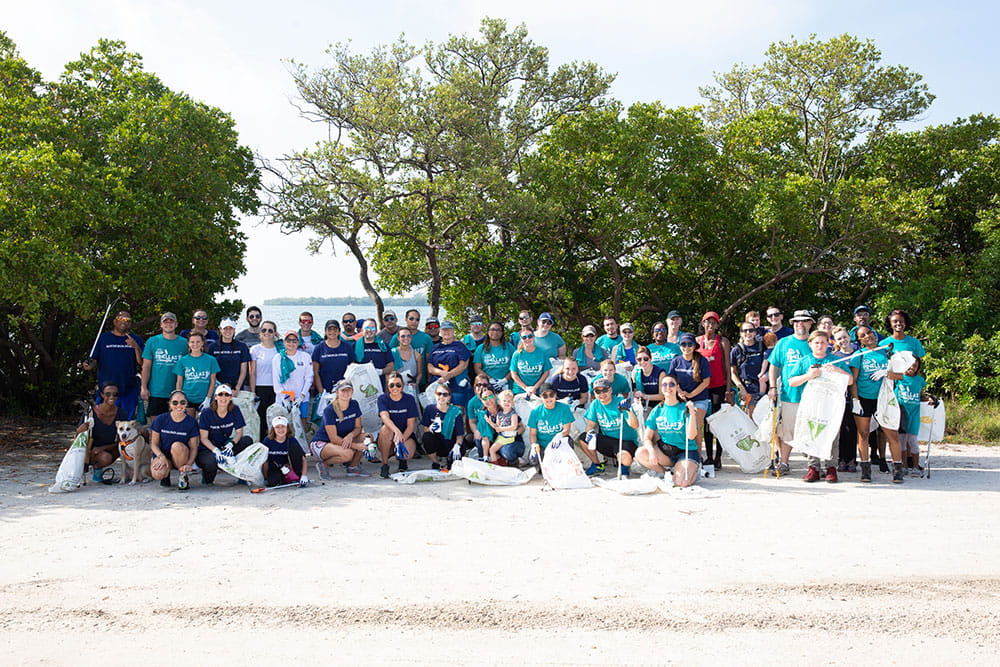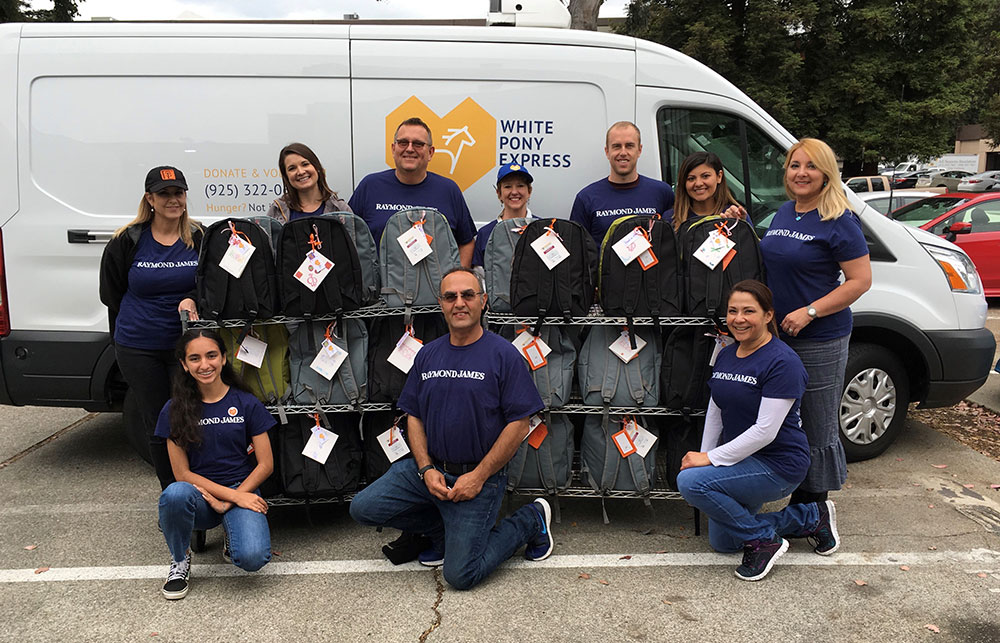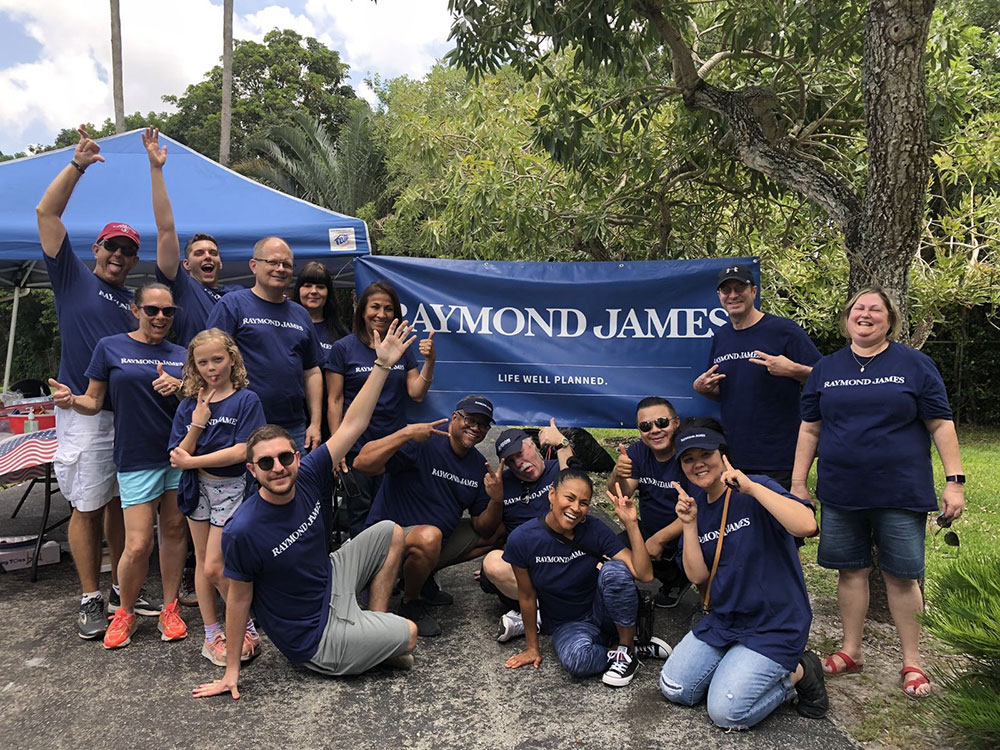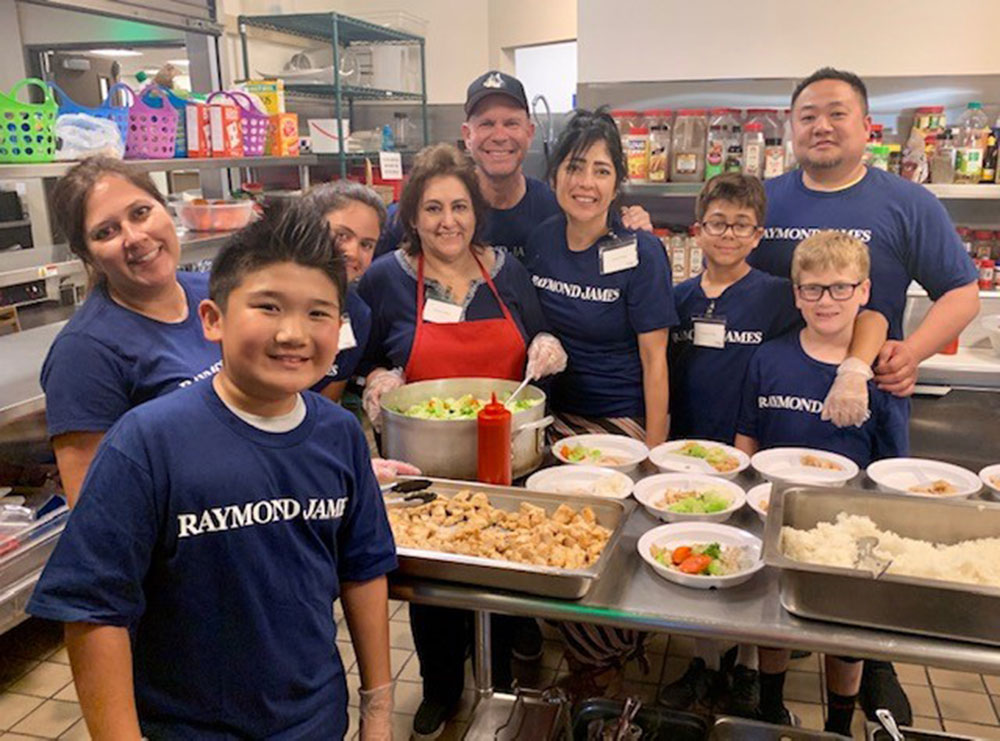 Our growing impact
Each year, our impact continues to grow and multiply as Raymond James associates and leaders work side by side to make a difference in their communities.
"Giving back is so much more than a tradition – it's our way of thanking those who've supported us from the start." – Chairman Emeritus Tom James
Learn more about our giving story and Raymond James Cares programs throughout the year.