Culture & Diversity
Helping to build homes ... and dreams
May 24, 2018
Dedication Ceremony
On Saturday, May 19, Raymond James associates, Habitat for Humanity partners and community leaders joined together to welcome the Umberger family "home" at their dedication ceremony.
Allie Tucker, business unit risk manager, presented the mother, Marissa, a hammer – a symbol of the work that went into the home; Bobby Colon, vice president of Private Client Group Investment Products, presented the family the keys to their new home – thanking all of the partners who helped make the build a reality, and reminding the family that there are individuals rooting for them every step of the way.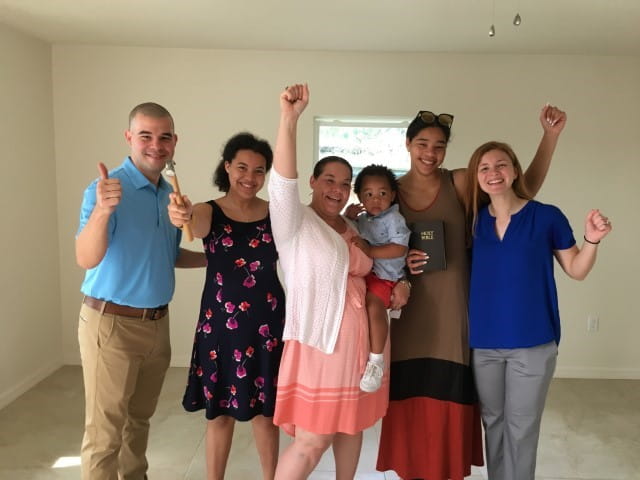 Pictured above, Bobby Colon, far left, and Allie Tucker, far right, with the Umberger family.
Raymond James and Habitat for Humanity
For more than 20 years, Raymond James and its associates have helped Habitat for Humanity build homes across the country, assisting with 35+ builds.
This spring marks the firm's eighth sponsored, full build in Pinellas County, with associates doing the work from start to finish.
Habitat for Humanity 2018