Culture & Diversity
International Women's Day celebration
March 8, 2018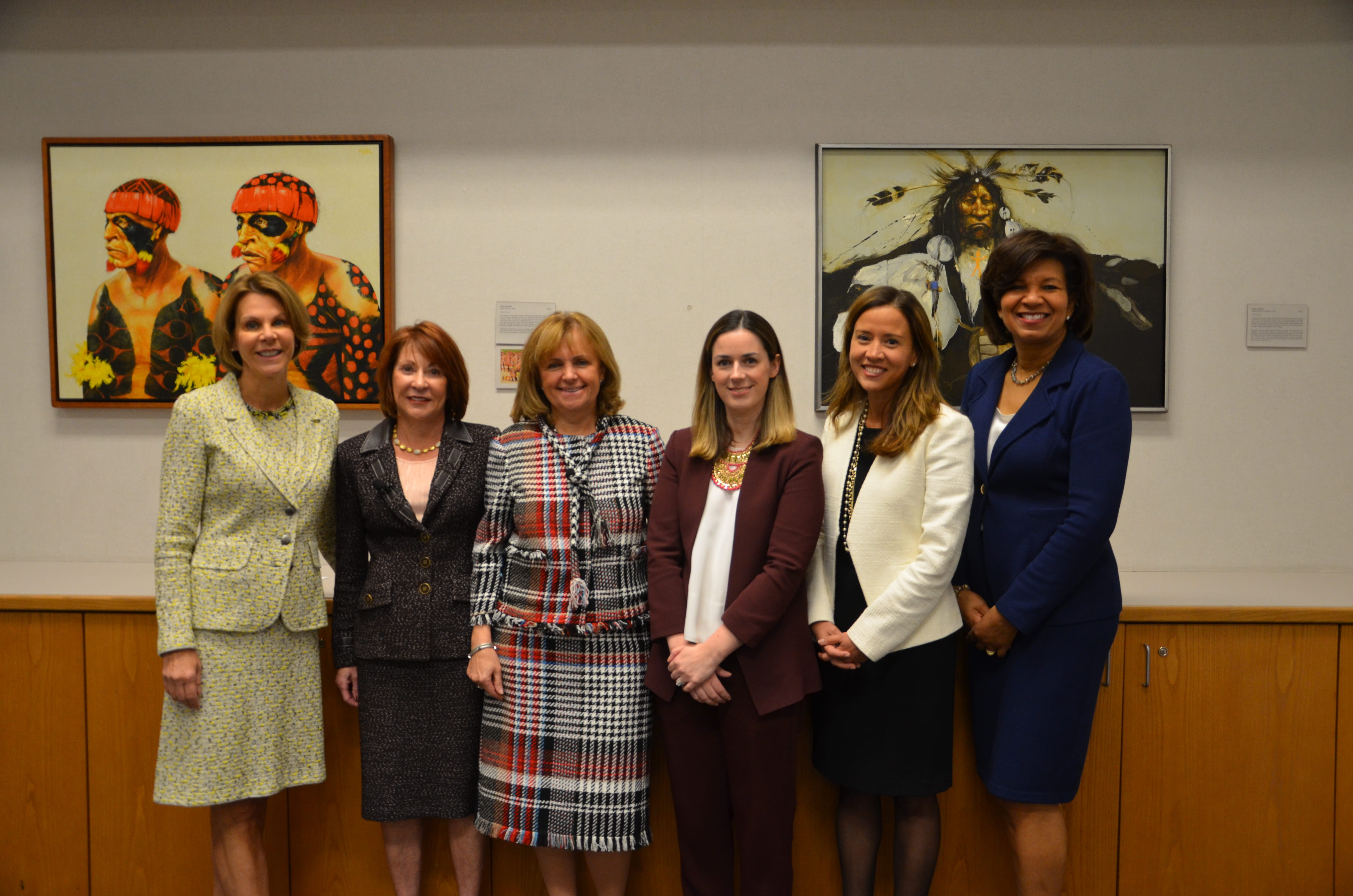 In honor of International Women's Day on March 8, Raymond James hosted a lunchtime panel of new female leaders across the firm. Panelists Kim Jenson, Emma Bredin, Danielle Tarasen and Grace Jackson all shared stories from each of their own professional journeys, talked about what they have learned to become better leaders in their current roles and shared ways women can inspire positive change among their colleagues.
Alexandra Band, senior vice president of Corporate Development at Raymond James Financial, opened the event and shared that she believes we are headed in the right direction and must continue to celebrate the advancement of women at Raymond James.
During the discussion, the panel explained the importance of organizations finding ways to create an environment that supports and fosters women leaders. They also shared how a gender-diverse organization can benefit from the bottom line. Deborah Davis, a member of the Raymond James Bank Board of Directors and the panel's moderator, encouraged the audience to continue to press forward and progress toward gender parity. "This needs to happen," she said. "But gender parity is not just about economic, political or social benefits – it's a benefit to all."
On the topic of creating work-life balance, the panel swapped stories about their parenting and personal life struggles. They all confessed that they have had concerns about climbing the ladder in a male-dominated field. Grace explained that women tend to opt out of high-powered leadership roles because they think the sacrifices are too great. She suggested that women not be too hard on themselves. "Give yourself a break and permission to not be perfect. Lighten up and set expectations with leaders. I wanted to make sure I wasn't put on a mommy track, so I made sure to be clear with my leaders that I could still get the job done even with children."
Sacha Millstone, wealth manager for Raymond James Financial, and Bella Allaire, executive vice president of technology and operations at Raymond James & Associates, were honored during the panel for being recognized by Investment News as "Women to Watch."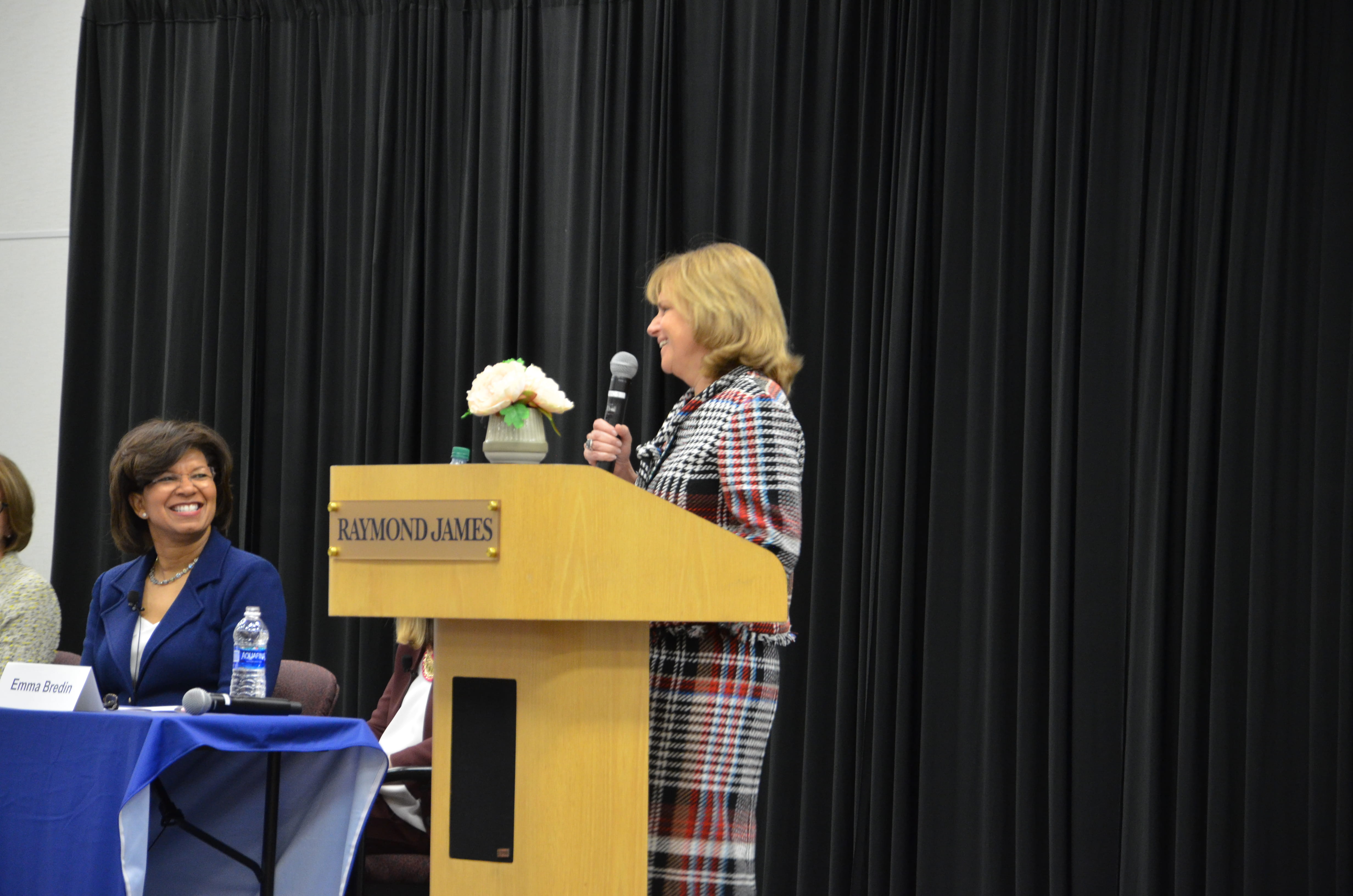 In her 40-year career, Bella has reached the top of her profession in technology and credits her upbringing for grooming her into the woman she is today. "It's very, very liberating," she said. "When I arrived here, I had to learn why women had to prove themselves. I never felt that I had to overcompensate. [This attitude] gave me the opportunity to be myself as a professional woman, not a woman professional."
Bella also stressed the importance of seeing more women in IT and compliance roles. "Once women see the role models, that's how you move the pendulum forward. My wish is for all girls growing up to never have to experience gender inequality."
CEO Paul Reilly closed the event with an inspiring message, encouraging all associates to continue the conversation of pushing diversity and inclusion forward. "We are on a diversity journey and have made a lot of progress … diversity makes us a much better organization."