Marketing
Help tell the story of Raymond James
The Marketing Accelerated Development Program (ADP) was designed to offer top candidates the opportunity to work directly with the chief marketing officer and other marketing leaders on unique initiatives.
This 18-month development program is an opportunity to gain hands-on experience, with opportunities to work on projects related to marketing strategy, account management, communications as well as insights and technology. Associates will gain hands-on experience through an immersion assignment, in which they might assist in the execution and implementation of marketing initiatives, coordinate special projects or manage department communication channels, from social media to websites to internal newsletters. Better yet, associates will have access to engaging networking opportunities and a dedicated mentor to help guide their experience.
ADP provides an entry point into Raymond James for recent college graduates embarking on promising careers within the marketing and financial services industries. Take the next step toward joining our team. The application window for the ADP program opens each fall, typically August – October.
Featured associates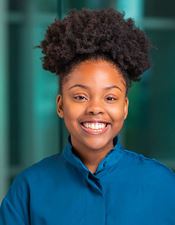 Christine Cazeau
Account Coordinator
ADP Marketing
"The Raymond James culture, people and support are unmatched. I am inspired by the leaders that we have that are more than happy to provide guidance and encourage you to continue to grow!"
Raihaan Pujani
Marketing Strategy Analyst
ADP Marketing
"One of the best things about Raymond James is the continued support for the growth and development of its associates. I've experienced this firsthand in my department as my manager serves as a resource and mentor for my career goals, and actively works to help me develop my hard/soft skills that work toward those goals."