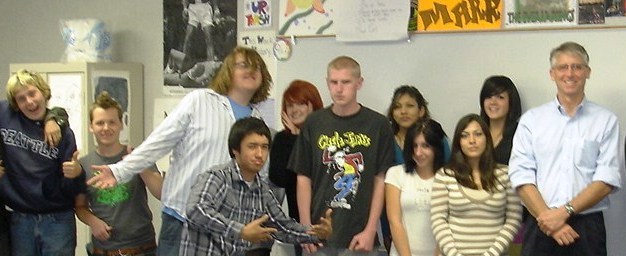 The Delta Strive crew 2007/2008 with Frank Horath, ClientFirst (far right)
Frank a strong advocate for Delta Charter high school (located on the Cabrillo College campus), introducing and curating the Rotary STRIVE program to Delta in 2007 & 2008.

STRIVE is a program where professional mentors from the community present their life experiences to the students.

Frank is also an Aptos-Capitola Rotary board member and youth services co-chair. His work via Rotary provides the community with many resources such as youth leadership programs and fundraising events.

Frank is the chair for Aptos Chambers of Commerce business enhancement short courses. Frank's work in pioneering Social Media courses to the community has been appreciate by many businesses & community organizations.
Organizations We Support: