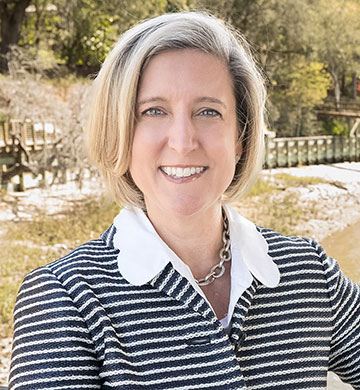 Ainslie
Rose
Senior Practice Marketing Associate
With a passion for customer service and a desire to exceed client expectations, Ainslie brings 20 years of sales and marketing experience to Raymond James. Her diverse background in finance, real estate and high-end retail has enabled her to learn the importance of building long standing relationships and earning client's trust.
As the Senior Practice Marketing Associate for the Coastal States Wealth Management team in Bluffton, SC, she is responsible for carrying out the branding and marketing strategy for the office as well as shaping the overall client experience.
Originally from southeastern Connecticut, she spent 25 years in the Washington, DC area before making the low country her new home. Outside of work you will find Ainslie and her husband Rob walking their two golden retrievers, exploring the local culinary scene, playing tennis and enjoying experiences with family and friends.