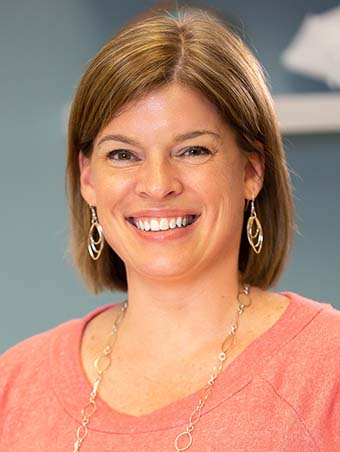 Rebecca
Cutrano
Client Service Associate
Rebecca aims to make sure each client's needs are meant. She works to maintain effective communication between herself and clients. When communicating with clients she strives to have a friendly demeanor. She is jumping right in, learning to open accounts and transfer funds for clients. Rebecca is looking forward to further growing with the Elevate team.
Rebecca states, "I am so excited to jump into my new role at Elevate. My main goal is to make sure all clients get individualized attention and feel valued."
Rebecca spent four years at the Diocese of Joliet in the finance department. She then moved to Habitat for Humanity. There she held the title of Business Manager. She is now looking forward to starting her new business endeavor with Elevate.
Rebecca was born in LaGrange and raised in Bridgeview. She now lives in Joliet with her husband, daughter, and dog. Rebecca said, "Family is an important aspect of my life."Rebecca loves hosting large family gatherings. She loves to cook and care for her extended family. Her crowd favorite dish is walking tacos. In her free time she enjoys yoga, gardening, and traveling.