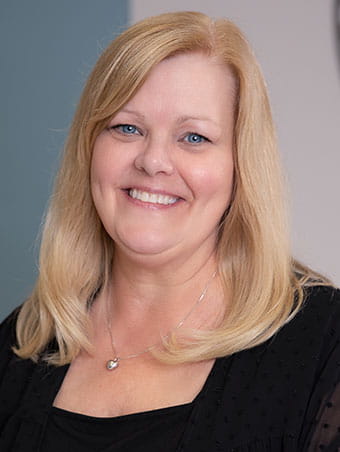 Molly
Burian
Business Operations Manager, EPWM
Registered Representative, RJFS
Molly works directly with Mike Murray, preparing for client appointments and following up afterward. She holds Series 7 and 66 securities licenses and does any research and runs any reports Mike may need. She speaks with clients on a regular basis, either to just check in or to relay a recommendation Mike may have.
"I have known the majority of our clients since the relationships were first established. With all of those years, I now find myself feeling as though they are more than clients – they are friends," Molly said.
"We have clients who are business owners, couples, single parents, grandparents and widows. Working with clients as they transition through the different phases of their lives is very important to us," Molly said. "My hope for all of our clients is to live long, healthy and comfortable lives now and throughout retirement."
Molly has worked with Mike Murray for many years and transitioned to Raymond James with the team in 2020. "I spent four years with Edward Jones, and 11 years with Wells Fargo, but the entire time I have worked directly for Mike Murray. Earlier in her career, Molly spent 10 years working in development and fundraising in higher education. She attended the University of St. Francis in Joliet, Illinois.
Molly is originally from Calumet City, Illinois, and lives in Channahon, Illinois, with her husband, Ken. Their family includes daughters, Anita, Nadine, Claire, Melissa, and Jenna; and grandchildren, Aidan, Anna, Jayla, Brody, Gabe, Noah, Birdie and Jimmy.
In her free time, Molly enjoys sewing and taking long walks with Ken along the I & M Canal, but mostly spending time with her children and grandchildren. "We love playing board and other games with the kids, in addition to watching movies with them," said Molly.