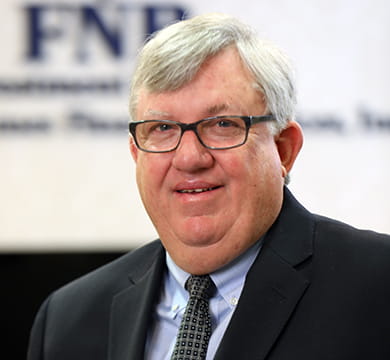 Robert Marvin Marshbanks
Investment Executive, RJFS
Marvin Marshbanks is committed to helping his clients make the most of their money without taking on unnecessary risk. "I want people to invest in a manner that is comfortable for them," he says. To help accomplish this, he offers a wide range of investment services, a conservative approach and a gift for listening. Prior to joining the FNB Investment Services team, Marvin was an investment advisor representative with Edward Jones. A Kentucky native and University of Kentucky grad, Marvin lives in Stanford with his wife, Rhonda. The couple has two grown children, Matthew and Amanda, and four grandchildren. In his spare time, Marvin enjoys playing golf, attending sporting events and giving back to his community. He is also an elder and past chairman of the board of Stanford Christian Church. He is a past board member of Fort Logan Hospital and the Stanford Main Street Committee.
Raymond James is not affiliated with the above organizations and/or charitable causes.
Investing involves risk and you may incur a profit or loss regardless of strategy selected, including diversification and asset allocation.