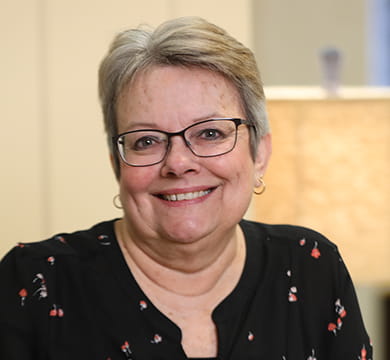 Sharon
Gambrel-McElroy
Registered Sales Assistant, RJFS
Sharon opened her first IRA in 1999 and decided that day she would pursue a career in finance. After being employed by Edward Jones and Chase bank she joined FNB Investment Services in April 2007. Sharon is a Registered Sales Assistant in our Harrodsburg, KY office. She provides daily hands-on service to clients large and small, offering timely, creative solutions to meet their needs.
Sharon takes special care to ensure that each client receives the highest quality of service with hopes to exceed expectations. Her goal is to build trust and long-term relationships with each person.
Sharon lives in Boyle County with her husband James, her Shih tzu Biff and 2 cats. They have 2 daughters, 2 grandchildren, and 1 great-grandchild. She is an avid animal lover and loves being outdoors enjoying nature's beauty.