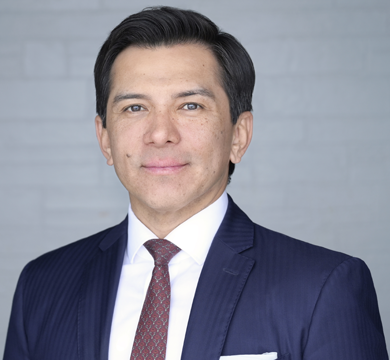 Jaime
Landivar
Vice President, PWMCG
Wealth Advisor, RJFS
Jaime joined our team in 2023, he brings over 25 years of experience in the financial services industry. He has held senior management and distribution roles at Sun Life Financial and Nationwide Financial. Throughout his career he has worked with clients based in the U.S, Latin America, Middle East, and Asia.
Jaime has utilized an empathetic approach to ensure clients are provided the level of service and support they expect from a valued partner.
Originally from Ecuador, Jaime moved to Weymouth, Massachusetts at a young age. He attended Bridgewater State University in Bridgewater, MA where he received a Bachelor of Science degree in Business Administration. He currently resides in Miami, FL with his wife and two kids.
In his free time, he enjoys spending time with his family, traveling, and watching college and professional sports. His hobbies include playing soccer, basketball, and improving his golf game.