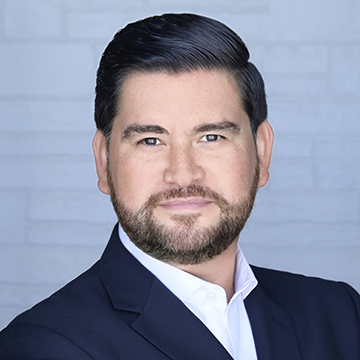 Jorge
Tijerino,
MBA
Chief Operating Officer, PWMCG
Portfolio Strategist, RJFS
Jorge brings order and efficiency to the practice as he strives to help clients meet their financial goals. On a day-to-day basis, he manages operational procedures and executes thoughtful portfolio strategies with attention to detail. His pride in his work and sense of personal responsibility contribute to the level of quality that he demonstrates.
An alumnus of Florida International University, Jorge initially graduated with a bachelor's degree, cum laude, in business administration. He then went on to graduate with a master's degree in business administration, magna cum laude. Prior to joining Raymond James, he was a Financial Advisor with Morgan Stanley for seven years.
Jorge enjoys spending his time outside of the office volunteering with numerous charities around the South Florida area, helping those in need. His hobbies include spending time with family, traveling, watching sports and working on his car, which he often takes to the racetrack.
Originally from Managua, Nicaragua, Jorge currently resides in Miami with his wife, Jennifer, and two children, Jorgie and Justin.