Giving
Back
At Private Wealth Management of Coral Gables, we are passionate about giving back to our community and making a positive impact on the world. It's important for us to support charities and organizations that align with our values and mission. As a result, we have established a long-standing tradition of giving back to our community through philanthropic activities and supporting various non-profit organizations.
Here are some of the charities we support:
Safe Haven for Newborns is a non-profit organization that helps to prevent infant abandonment and promote adoption in Florida. The organization is dedicated to saving the precious lives of newborns from the dangers of abandonment and assisting pregnant girls and women in crisis.

The Leukemia and Lymphoma Foundation is a non-profit organization that is dedicated to finding a cure for blood cancer. The organization supports research, patient services, and education programs. In 2023, Al was elected as a candidate for Visionary of the Year.

The Ronald McDonald House provides a home away from home for families of seriously ill children. The organization has a network of houses across the world where families can stay while their child receives medical treatment.

Men Wear Pink is a campaign that raises awareness and funds for breast cancer research for the American Cancer Society. The campaign encourages men to wear pink and show their support for breast cancer patients and survivors. Our company hosts the kickoff party every year.

Sebastian Strong is a non-profit organization that funds research for pediatric cancer. The organization was founded in memory of Sebastian Ortiz, who passed away from brain cancer at the age of six.

The Magic Waste Youth Foundation is a non-profit organization that empowers at-risk youth through education, mentorship, and athletic programs. The organization focuses on assisting South Florida disadvantaged youths that are in the process of "aging-out" or have already been "aged-out" of the foster care system with their life and work skills, housing, education, nutrition, healthcare, and other needs. Al sits on the board of MWYF.
The Humane Society of Greater Miami is a non-profit organization that provides shelter, care, and adoption services for homeless animals in Miami-Dade County. The organization also offers spay/neuter services, animal cruelty investigations, and education programs.
Al and one of his rescues, Bolt, which was adopted from the Humane Society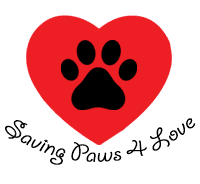 Saving Paws 4 Love is a non-profit organization that rescues dogs from high-kill shelters and provides them with medical care, foster homes, and adoption services.
We are proud to support these charities and their important missions. Our company encourages our employees and customers to get involved and make a difference in their communities. Together, we can make a positive impact on the world.
Raymond James is not affiliated with and does not endorse the opinions or services of the above organizations.