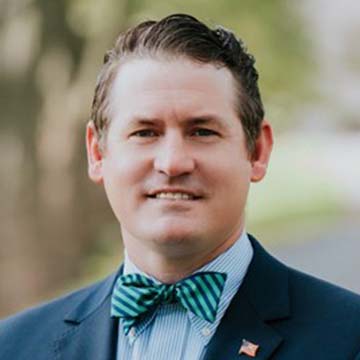 Brian
Trymbiski
First Vice President, Wealth Management
In his role as a financial advisor, Brian manages customized equity and fixed income portfolios for foundations, pensions, insurance and reinsurance companies, and high-net-worth clients. He actively manages endeavors to create taxable and tax-efficient portfolios tailored to each client's needs and seeks to develop portfolios providing liquidity while delivering risk-adjusted returns.
He has a passion for seeing his clients succeed, so he has dedicated his career to providing them the guidance, information and experience they need. He works to truly inform his clients on the investments in their portfolios so they can know "what they own and why they own it." And he is a hands-on advisor, following a rigorous investment process and philosophy.
Brian recognizes the importance of the assets he manages for his clients and the value they represent to their lives and businesses. Integrity and hard work define his practice.
Brian works with a wide range of clients to provide a holistic set of financial services. Among his work, he has developed a specialty in managing reinsurance opportunities, risks and investments for administrators, reinsurance and insurance companies.
Brian moved his practice to Raymond James in 2021, attracted to the firm's investment resources and client-first culture of service. Prior to Raymond James, his practice had been affiliated with Wells Fargo Advisors and Merrill Lynch. Earlier in his career he was an investment executive for Investment Center of Wisconsin.
From an early age, Brian had an intense interest in "how the economy works." Now as a veteran professional, he continues to have a passion for a field that is defined by its dynamism, service to others and near limitless avenues for professional growth.
He is a graduate of Ave Maria University in Florida. As an alumnus, he is a member of the President's Council. His community activities also include membership to Trout Unlimited, The Bond Club of Philadelphia and the Fixed Income Analyst Society, Inc. He was the township supervisor of Plumsted Township from 2016 to 2021.
Brian lives in Doylestown, his home town, with his wife, Erika. Outside the office, he enjoys
sports and the outdoors, particularly golf and fly fishing.
Investing involves risk and you may incur a profit or loss regardless of strategy selected.