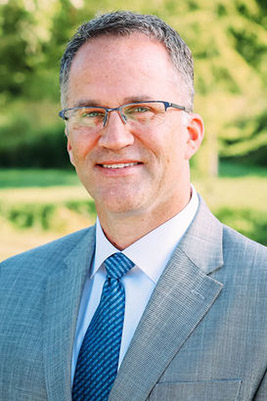 CHAD WIGHT
Financial Planner
chad.wight@raymondjames.com



At one point in his life, Chad did not find finance very exciting. That was before he realized it was filled with problem solving, helping people succeed, and learning why things work the way they do–all things in which he found great excitement. Chad's vocational background is deep and diverse. Before working in the financial industry, Chad honed his professional skills in a variety of faith-based nonprofits. He has also spent years in higher education teaching business and philosophy. These experiences, added to others, have shaped Chad's perspective on how people should always be treated–with love, care, and utmost respect.
In his former role with Royal Securities Co., and currently with Guide Point Financial Partners office in Grandville, Chad helps clients find confidence in the chaos of financial chatter, organize goals and objectives, simplify plans, and care about the things that matter most to them. Chad likes to think of his work as art because the canvas changes with every new client he meets–none of which he takes for granted. He puts an immense value on building trust and delivering value that could never be measured in financial terms–one that always goes back to people, their needs, and their stories.
As a high school football coach, Chad is deeply involved in the community. He is a Masters graduate of Cornerstone University, loves the West Michigan area, and enjoys life with his wife of 23 years and their four daughters.
That's Chad's story. What's yours?