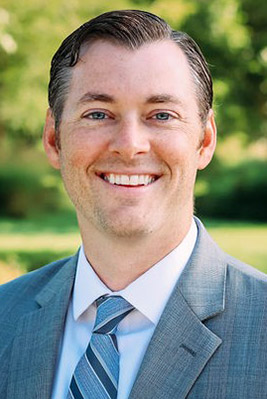 JASON WAGENMAKER
Financial Planner
jason.wagenmaker@raymondjames.com



Jason brings a winning mentality to the Grandville office of Guide Point Financial Partners team. On the field, court, or course, he finds great pride and joy in the successes of those he coaches. The same can be said for those he advises in his role as Financial Advisor.
Over the last 10 years, Jason has developed a sharp mind and discerning approach–one that's rooted in seeing the whole picture and forming a game plan from day one. Though Jason serves people of all ages, he has taken a special interest in younger people– helping them get ahead of the curve. He believes every young person deserves the best chance at financial success, evidenced by his Future Millionaires; Good Stewards advising program. Jason truly enjoys the positive impact that proper planning can bring and sees his clients as partners, friends, and teammates.
Before joining Guide Point Financial Partners, Jason spent 6 years at Lincoln Financial Advisors and 1.5 more at Royal Securities Co. He is a graduate of Hope College where he earned his bachelor's degree in Business Management. He calls Zeeland, Michigan, home, along with his wife and two daughters. When not working, you'll likely find Jason competing in tennis, golf, or a number of other sports.
That's Jason's story. What's yours?