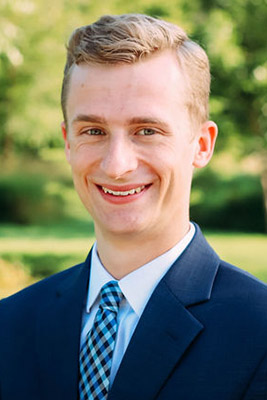 RAYMOND "JOHNNY" SCHAT, AAMS®
Financial Planner
johnny.schat@raymondjames.com
Johnny loves to learn, is ambitious about finance, and strives to provide the best service possible. These qualities shine through in the planning he conducts for his clients. In his role as a financial planner, Johnny is passionate about gaining true clarity in regards to a client's entire financial state of affairs and understands the merits of constructing strategies for clients that help them enjoy a life more valuable. Additionally, Johnny works directly with our advisors, preparing meetings and completing administrative duties, ensuring the client experience is nothing short of exceptional. Johnny has attained the Accredited Asset Management Specialist designation from the College for Financial Planning,
While some people don't find excitement in wealth planning, Johnny is a different story. He's energetic, motivated, and brings a high level of engagement to the team. At the same time, he remains intently focused on our goal: the long-term success of our clients.
Faith is an important aspect of Johnny's life, and it shows in his work. He values the virtues of respect, kindness, and stewardship of resources, whether at or away from the office. In his spare time, Johnny is an avid golfer and enjoys following baseball, reading, and spending time with family and friends.
That's Johnny's story. What's yours?