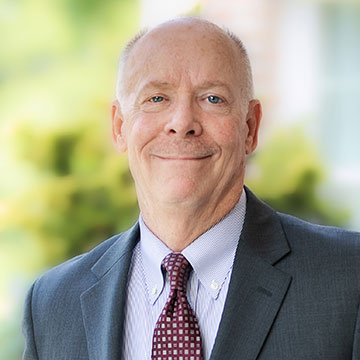 Kevin W Pettersen
Managing Principal Senior Wealth Advisor, RJFS
Kevin—recognized on the Forbes Best In-State Wealth Advisors List in 2020, 2021 and 2022—began his career in the financial services industry in 1986 and later joined Raymond James in 2006. Prior to joining Raymond James, Kevin spent 17 years with A.G. Edwards as Branch Manager, Vice President, Corporate Officer and member of the Chairman's Council.
A valued leadership team member of Hendel Wealth Management Group, Kevin has 36 years of experience in comprehensive financial planning, wealth advisory, investment management and providing trusted financial advice with the highest level of integrity to a high-net-worth clientele of individuals, families and corporations.
Kevin works closely with clients to manage their investment portfolios by establishing investment goals, setting portfolio policy, deriving asset allocations, manager selection and reviewing portfolios.
He and his wife Mary, a Registered Nurse, reside in Massapequa, NY with their two Cavalier King Charles Spaniels. Kevin enjoys boating, golf and spending time with Mary and their three daughters.
The Forbes ranking of Best-In-State Wealth Advisors, developed by SHOOK Research, is based on an algorithm of qualitative criteria, mostly gained through telephone and in-person due diligence interviews, and quantitative data. Those advisors that are considered have a minimum of seven years of experience, and the algorithm weights factors like revenue trends, assets under management, compliance records, industry experience and those that encompass best practices in their practices and approach to working with clients. Portfolio performance is not a criteria due to varying client objectives and lack of audited data. In 2022, out of approximately 34,925 nominations, more than 6,550 advisors received the award. In 2021, out of approximately 32,725 nominations, more than 5,000 advisors received the award. This ranking is not indicative of an advisor's future performance, is not an endorsement, and may not be representative of individual clients' experience. Neither Raymond James nor any of its Financial Advisors or RIA firms pay a fee in exchange for this award/rating. Raymond James is not affiliated with Forbes or Shook Research, LLC. Please visit
https://www.forbes.com/best-in-state-wealth-advisors
for more info.
Raymond James does not provide tax or accounting services.
Raymond James is not affiliated with any of the companies mentioned.