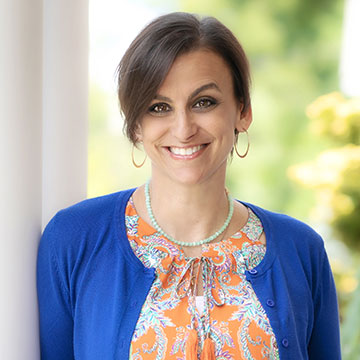 Krista
Svedberg
Director of Marketing, HWMG
Branch Professional, RJFS
Krista leads our marketing efforts by overseeing the brand strategy, implementing communications outreach, and managing advertising, social media and philanthropic opportunities. She works to ensure that clients feel connected to their financial lives through the commitment of our team.
Before joining Hendel Wealth Management Group in January 2021, Krista served as the Vice President of Marketing for Suffolk Federal Credit Union and the Assistant Vice President of Marketing at United Way of Long Island. She is a graduate of SUNY Empire State College where she earned her bachelor's degree in Communications. She additionally earned her associate's degree in Communications from Suffolk County Community College and was honored as a Graduate with Distinction and as a member of Pi Alpha Sigma Jr. College National Honor Society.
Krista has volunteered for several community organizations including the Suffolk County Veterans Run Series, Hope for the Warriors, Toys for Tots, LI2Day Breast Cancer Walk and more. She was recognized as one of Long Island Business News' Top 50 Women in 2018.* In her free time, Krista is a musician, an avid writer, nature-lover, animal-lover and an amateur photographer who enjoys everything and anything outdoors. She resides in Oakdale with her husband and two incredible children.
Krista strongly believes in the words of Mr. Rogers, "There are three ways to ultimate success: The first way is to be kind. The second way is to be kind. The third way is to be kind."
* This ranking is not based in anyway on the individual's abilities in regards to providing investment advice or management. This ranking is not indicative of advisor's future performance, is not an endorsement, and may not be representative of individual clients' experience. Raymond James is not affiliated with Long Island Business News.
Raymond James is not affiliated with the above organizations and/or charitable causes.