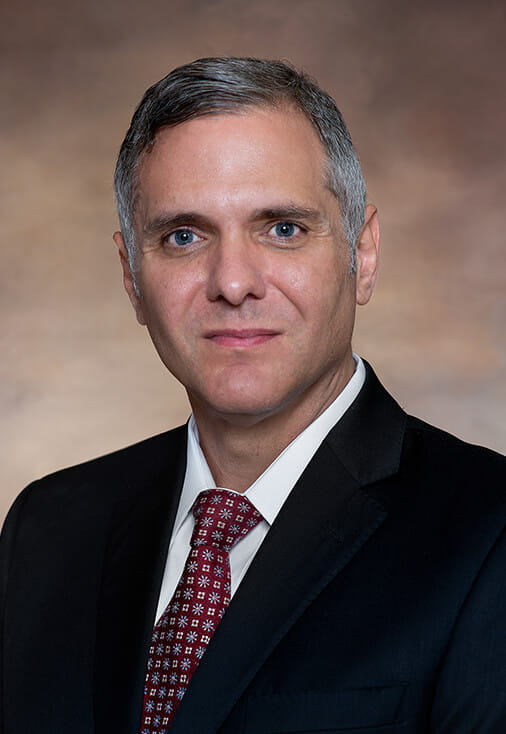 Flavio
Carrillo
Senior Investment Portfolio Analyst
Flavio is proud to serve as his team's senior investment portfolio analyst. He dedicates himself to cultivating meaningful relationships with his colleagues and clients alike and is committed to helping clients pursue their short- and long-term goals. "My clients know that I always keep their best interests at heart, and they rely on me to help meet their expectations while mitigating risk," he says.
It was Flavio's fascination with the markets and desire to help others that initially drew him to the field of financial planning. In 2006, he founded Microsigma Capital Management, where he held the roles of president, portfolio manager and chief compliance officer. In 2018, Flavio brought his passion for finance to Raymond James, a firm committed to helping him offer exceptional client service.
Flavio holds a Master of Music from the University of Miami, as well as a Master of Business Administration and a Master of Science in finance from Florida International University. Dedicated to expanding his knowledge, Flavio is currently pursuing a doctorate in business administration at the University of Florida and is expected to graduate in spring 2021.
Born in Los Angeles, California, Flavio was raised in Miami, Florida, and currently resides in Coral Gables, Florida. Flavio is also a faculty administrator and a finance faculty member at Florida International University, where he teaches undergraduate courses. He also serves as a board member of the Coconut Grove Arts and Historical Association, a nonprofit organization. Away from work, Flavio enjoys songwriting, kayaking and giving back to his community through financial literacy campaigns.