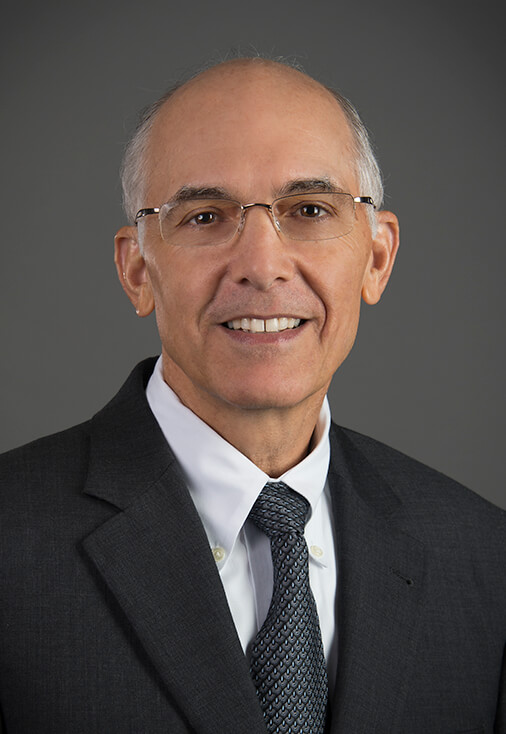 Lee A. Spielman
Managing Director
Senior Vice President, Wealth Management
Lee enjoys the collaborative nature and intellectual challenge that being a financial advisor entails, as well as helping people confidently pursue and achieve their financial and life objectives. He reveres the important responsibility clients have entrusted him with – to manage their assets with integrity and thoughtful attention.
It was in the Naples office of Legg Mason Wood Walker, Inc., where Lee first teamed up with Bart Lewis. They then opened an office for Morgan Keegan & Company in Naples in 2006 that was acquired by Raymond James in 2012.

Earlier, Lee practiced law for nearly 15 years. He was a partner at Bingham Dana & Gould, a major Boston-based law firm, and a principal at Rome McGuigan, P.C. in Hartford, Connecticut. Lee was a "workout" attorney, focused on finance and asset-based real estate loan workouts, who counseled clients through difficult financial matters.

He combines those experiences with more than 20 years in the financial services industry to help his clients meet their needs and realize their objectives.
Lee earned a Juris Doctor from the University of Chicago Law School and a bachelor's degree in economics from Cornell University, graduating magna cum laude with distinction in all subjects. He was a member of the honor societies Phi Kappa Phi and Phi Beta Kappa. He also studied at the London School of Economics and Political Science.

Originally from Abington, Pennsylvania, Lee lives in Naples with his wife, Dr. Sheryl B. Spielman. They have a daughter, Stephanie. He has served on the board of directors of the David Lawrence Center, a nonprofit provider of behavioral health solutions in southwest Florida.