A team vigilant to every area
affecting your financial life
There are many aspects to wealth management, and while managing your investments is certainly an integral area, it is just one. We take a holistic view that encompasses the full complement of issues relating to your financial well-being, from your tax exposure to your legacy wishes to even the status of your health.
Our financial strategies are rooted in the priorities in life that are important to you. It's quite fitting that our method of managing wealth involves more than just investments – because, after all, your goals in life involve more than just money.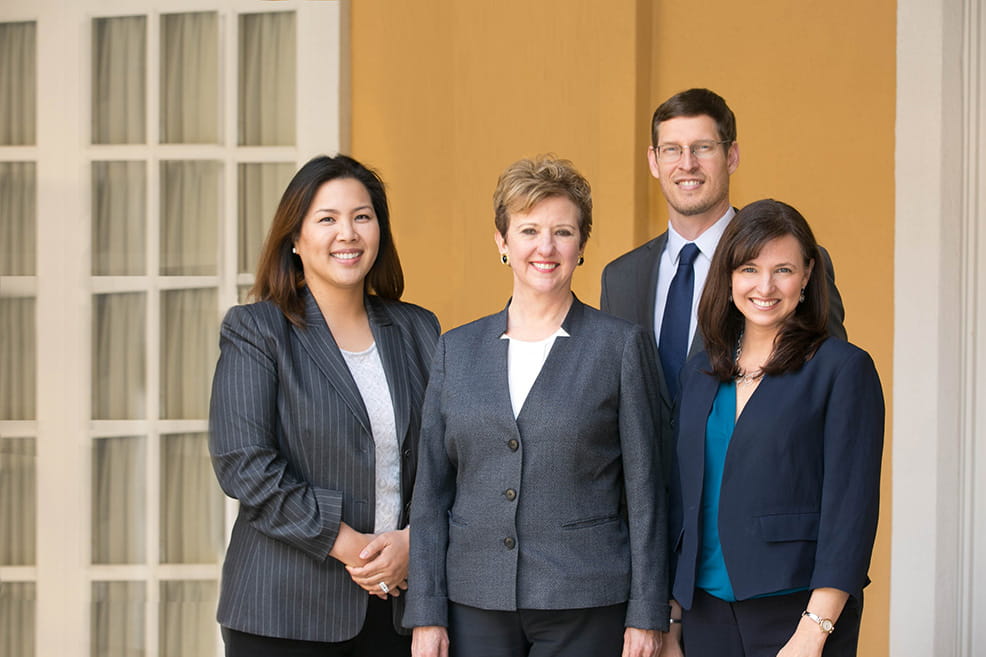 Investing involves risk and you may incur a profit or loss regardless of the strategy selected. Sustainable/Socially Responsible Investing (SRI) considers qualitative environmental, social and corporate governance, also known as ESG criteria, which may be subjective in nature. There are additional risks associated with Sustainable/Socially Responsible Investing (SRI), including limited diversification and the potential for increased volatility. There is no guarantee that SRI products or strategies will produce returns similar to traditional investments. Because SRI criteria exclude certain securities/products for non-financial reasons, investors may forego some market opportunities available to those who do not use these criteria. Investors should consult their investment professional prior to making an investment decision.