Building lasting trust
Special needs trusts change the lives of their beneficiaries – and make a powerful impact on the people working behind the scenes.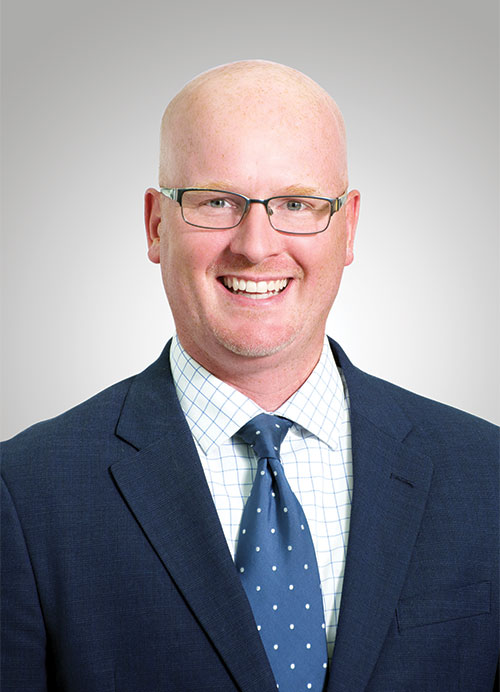 It's a need no one wants to have to meet. But for the advisors who work with Raymond James Trust to help clients establish special needs trusts for their loved ones, it's some of the most important work they'll ever do.
"You talk about getting into this business to help people, but I didn't get into finance originally thinking about special needs. Maybe an inheritance, the loss of a parent …," said Max Dean of Bespoke Capital Advisors of Raymond James. "As I've gotten closer to families who need these services, I've seen how constant the burden can be, and the ability to help remove concerns and alleviate heartache is the most rewarding feeling ever."
Federally recognized in 1993, special needs trusts support the financial security and long-term care of beneficiaries who can't – through illness, injury or incapacity – provide for themselves through traditional sources of employment-based income and insurance. They're robust but delicate instruments that balance creating a lifetime's worth of funds with preserving a beneficiary's eligibility for needs-based benefits. And Will Lucius, director of special needs trusts at Raymond James Trust, is an expert in their nuances.
"Some firms have moved away from the special needs trust space due to the administrative complexity and profound needs of the beneficiaries. It's a heavily regulated area of the law, but that's part of why we believe it's so important. We're helping advisors and clients navigate challenging personal circumstances, a maze of state and federal benefits programs, and a difficult instrument in a way that hopes to ensure a much easier future," explained Will.
For some advisors, a special needs trust relationship begins at the conclusion of a lawsuit. "We've worked with a plaintiff law firm in Philadelphia for the past 20 years," said Andrew Kaplan, a client advisor with Raymond James' Alex. Brown division, who, along with partner Al Boris, has made special needs trusts a key offering. "These cases that settle for large sums … there's a reason. There's been significant trauma and, oftentimes, it's the end of a years-long process. We're helping clients heal emotionally and move forward with the assurance that we are investing and planning for their unique financial needs."
Other advisors find themselves supporting the unanticipated needs of clients they already know well. Max Dean and his partner, Cody Hilbun, didn't seek out special needs trust work, but they now see it as an invaluable part of the holistic service they offer clients.
"We specialize in supporting business owners and, in the course of working with them, we'd learn of children or grandchildren with special needs, or receive introductions to others who had experienced abrupt changes in their health or abilities," said Max. "That's how we got started working with Will and his team, and now I feel that we wouldn't be as comprehensive as our clients deserve if we weren't offering them this kind of support."
Then there are advisors like Sean Fitzpatrick who, in supporting one client, found the means to ensure support for countless individuals and families.
"I originally got involved through clients who owned a large structured settlement business. In the process of creating court-ordered trusts, they were flying around the country to find individual trust companies close to clients. So we came up with the idea to use Raymond James Trust's national charter." It was an elegant solution to a complex problem that has become a substantial part of Sean's business, and has also helped to substantially increase Raymond James Trust's overall presence in the space. Today, Raymond James Trust manages in excess of $800 million in special needs trusts – more than 10% of the assets it oversees.
One thing all of these advisors have in common is a belief that doing this kind of work requires a certain level of commitment, that their clients deserve for them "to be in it every day." And they know they can rely on Raymond James Trust to match their dedication.
"Will and his team do a tremendous job, and in ways people don't always expect," said Sean. "For example, Will has worked with me on a trust plan at 9 o'clock on a Sunday night. The most overused word at any firm is 'culture,' but that is a definitive example of what it means and what it looks like here."
TO PRESERVE AND PROTECT
Raymond James Trust by the numbers
› Founded in 1992
› $6.6 billion in total assets under management – nearly double 2015 total
› 8 offices and more than 130 associates throughout the United States
› Can serve as trustee, personal representative, agent to trustee or custodian in all 50 states