Updates to Investor Access Screens
We are enhancing the look and feel of Investor Access in early October.
Over the course of the last year, we have introduced a number of improvements to Investor Access, including Vault, Mobile Check Deposit, and enhanced Funds Transfer capabilities. Over the next year, we plan to continue updating the overall look and feel of the site as well as offer new functionality. As part of that ongoing effort, the login page, security question screen, and top navigation will all receive an updated look and feel in October.
What's Changed
You will see an updated login page when signing in from www.InvestorAccess.RJF.com
The security question screen has been updated to match the login page

This page is typically prompted by using a new device, signing in from an unfamiliar IP address, or if you haven't logged in for a significant period of time

The top navigation has a fresh new look without changing the menu options and functions that you are accustomed to seeing
Your first name and initials will show in the top right corner along with the date and time of last login
Quick Links are now available at the top of every page for easier navigation
The Asset Allocation chart colors now align with reports you may receive from your advisor
Login Page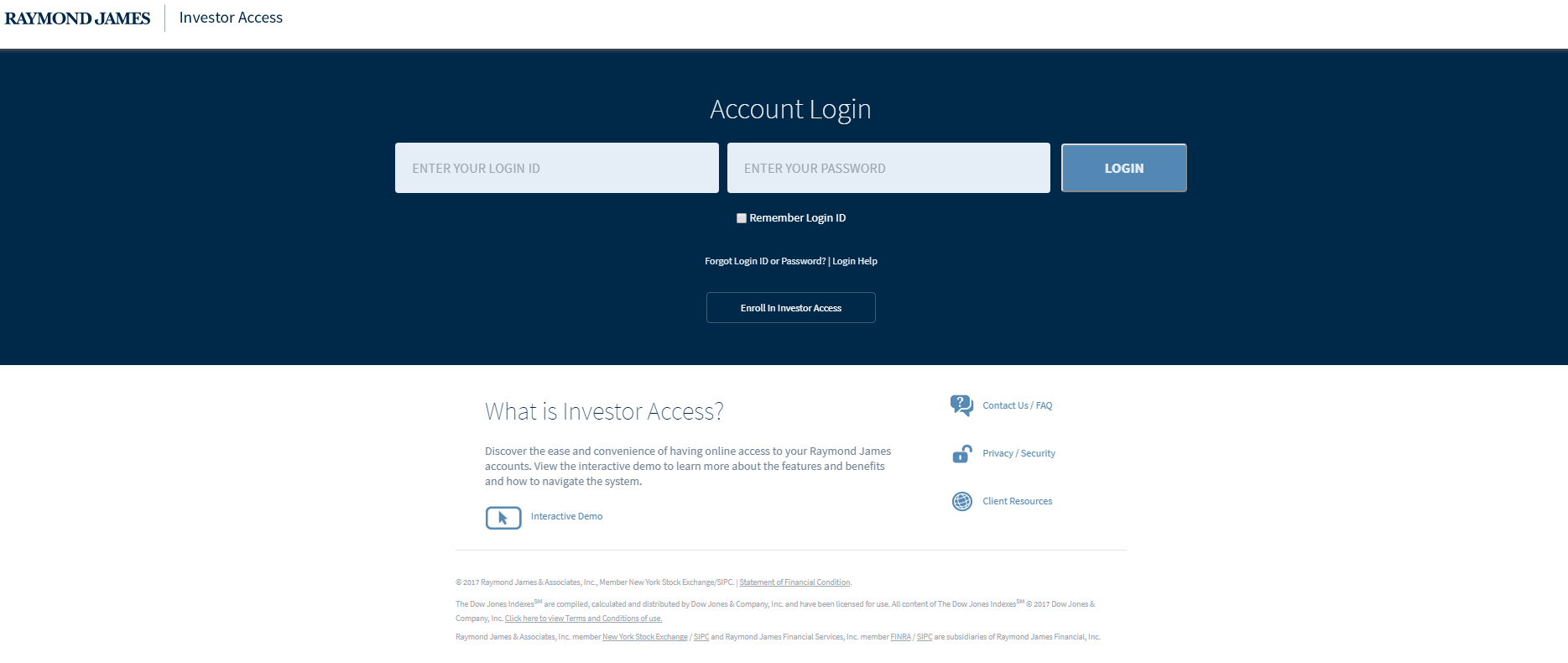 Security Question
Home Page