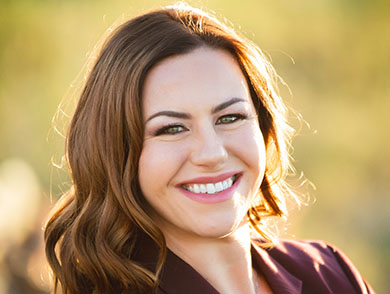 Aspen
West,
CFP®
Wealth Advisor
With unwavering passion, Aspen helps our clients put their life at the center of the conversation, not just their money when developing a sound financial plan. She provides the exemplary level of care and financial advice our clients have come to know and love as she guides them through our Key to Wealth Journey.
Joining Key Wealth Management in 2022 as a Wealth Advisor, Aspen brings with her eight years of industry experience and the honorable CERTIFIED FINANCIAL PLANNER™ (CFP®) designation. She believes that a financial plan is only as valuable as the clients' understanding and commitment to it. She fully embraces our philosophy of "Empowerment through Education" and breaks sophisticated topics down to digestible language. Being a life learner, she is dedicated to furthering her knowledge of wealth management to bring effective and timely strategies to our clients.
Aspen is honest, authentic, and empathetic in her approach and listens as passionately to her clients as they want to be heard. She believes that above all else, health and happiness are what matter most, but building a solid financial foundation allows clients the freedom to realize their life vision. She celebrates her clients' accomplishments but also pushes them when they need to see that long term growth is what lies on the other side of short-term discomfort.
Beginning her career in technology sales, she was fortunate to meet Caitlyn Salloum, the Founder of Key Wealth Management, who became her personal advisor and close friend. When she decided she was ready for a change, she knew she wanted a career that would allow her to deliver real life impact to others. She decided to become a Wealth Advisor herself, to help and inspire people the way Caitlyn had helped and inspired her.
Aspen brings critical experience and expertise to the team. She earned her Bachelors' degree from the W.P. Carey School of Business at Arizona State University and began her career in wealth management as a Financial Advisor with Edward Jones. She most recently joins us from The Vanguard Group where she advised clients in multiple capacities beginning with Wealth Accumulators and then advancing to exclusively planning for the unique needs of High-Net-Worth investors. No matter what stage of life a client is in, Aspen will strive to deliver the guidance and tools they need to help achieve financial confidence and freedom.
Growing up, I had a strong work ethic instilled in me from a young age. My mom built a small hotel in our hometown, and I started my first job cleaning rooms when I was only six. My first memory of money was ironing it. True story! Because we lived so remotely, it was a big deal to "go to town" and I was so proud of the money I had earned, I would iron it before we left. Since then, I have always had a job. I know what it's like to work hard and what the term "hard-earned money" means. Don't worry, I don't recommend my clients iron their money but, it is a great story and a terrific ice breaker question!
Certified Financial Planner Board of Standards Inc. owns the certification marks CFP®, Certified Financial Planner™,

and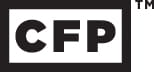 in the U.S., which it awards to individuals who successfully complete CFP Board's initial and ongoing certification requirements.