About our client
Broadway Financial Corporation, a bank holding company, and its wholly-owned bank subsidiary, City First Bank, National Association, collectively referred to as CityFirstBroadway, is the largest Black-led Minority Depository Institution in the country.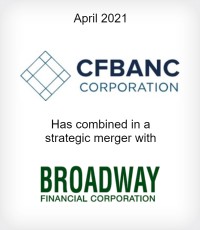 About our client
CityFirstBroadway is a leading provider of financial products and services to economically underserved urban communities.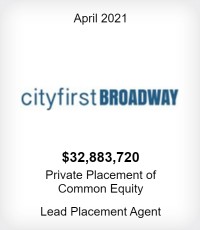 About our client
Ensono helps IT leaders be the catalyst for change by harnessing the power of hybrid IT to transform their businesses. We accelerate digital transformation by increasing agility and scalability through infrastructure modernisation and migration to public cloud.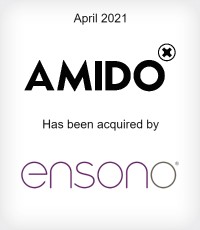 About our client
Comlinkdata is a leading provider of telecom data and insights. Trusted by telecom brands around the world, the company's mission is to drive the telecommunications industry forward by generating unique customer-centric insights, enabling clients to make data-driven decisions that improve their operational performance.
About our client
PrimePay is a payroll service and human capital management (HCM) provider, offering solutions that empower business to focus on what matters most. PrimePay delivers highly configurable HR and payroll solutions designed to create efficiencies and to maximize compliance for its clients across its nationwide presence.
About our client
Open Lending provides loan analytics, risk-based pricing, risk modeling and default insurance to auto lenders throughout the United States. For 20 years they have been empowering financial institutions to create profitable auto loan portfolios by saying "yes" to more automotive loans.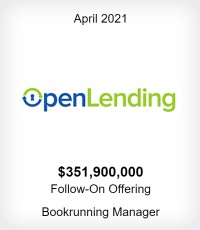 About our client
Established in 2000, Investis Digital has been at the forefront of digital communications for two decades. Over time the company has gained deep sector knowledge, invested in leading technologies, and built lasting and trusted relationships with more than 1,600 global corporates.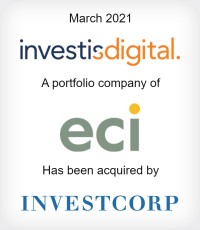 About our client
Oil States International, Inc. is a global products and services company predominantly serving the drilling, completion, subsea, production and infrastructure sectors of the oil and gas industry.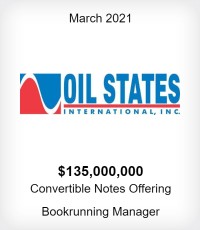 About our client
BlackRock Innovation and Growth Trust (the "Trust") is a newly-organized, non-diversified, closed-end management investment company. The Trust's investment objectives are to provide total return and income through a combination of current income, current gains and long-term capital appreciation.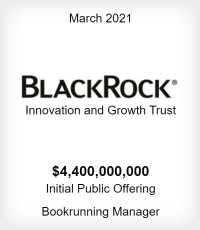 About our client
The Company is an externally-managed, closed-end, non-diversified management investment company that has elected to be regulated as a business development company under the Investment Company Act of 1940.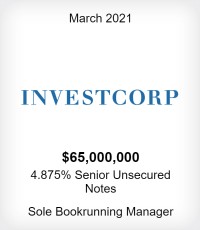 About our client
Haemonetics (NYSE: HAE) is a global healthcare company dedicated to providing a suite of innovative hematology products and solutions for customers to help them improve patient care and reduce the cost of healthcare.
About our client
Solstice Benefits is a leading group and individual dental, vision and ancillary benefits provider. Since its launch, Solstice has grown to over 700 thousand members, supported by a robust nationwide provider network.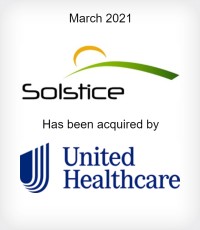 About our client
VERC Enterprises, Inc. was first established in 1977 by Eugene Vercollone, father of present owners Leo and Paul Vercollone.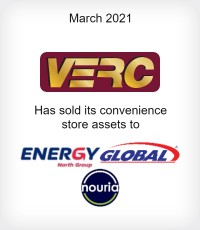 About our client
Coursera has built a global platform connecting learners, educators, and institutions, providing world-class educational content that is affordable, accessible, and relevant.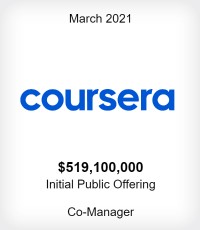 About our client
AI Fire (the "Company") is a fire and life safety service provider to both national accounts via a vendor partner network and local and regional customers through its self-employed technicians.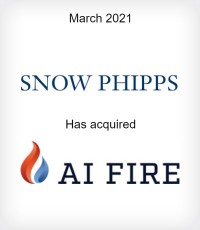 About our client
Bregal Unternehmerkapital is part of a family-owned business that has grown over several generations. The BU funds invest in mid-sized companies across a wide range of sectors in Germany, Austria, Switzerland and Northern Italy with a focus on market leaders and "hidden champions" with strong management teams and outbreak potential.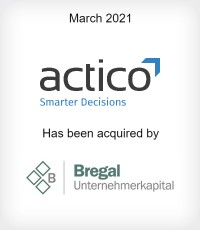 About our client
MGM Growth Properties LLC (NYSE: MGP) is one of the leading publicly traded real estate investment trusts engaged in the acquisition, ownership and leasing of large-scale destination entertainment and leisure resorts, whose diverse amenities include casino gaming, hotel, convention, dining, entertainment and retail offerings.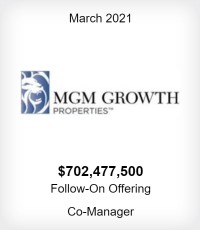 About our client
PLx Pharma is a late-stage specialty pharmaceutical company focused on its clinically-validated and patent-protected PLxGuard™ drug delivery platform to provide more effective and safer products.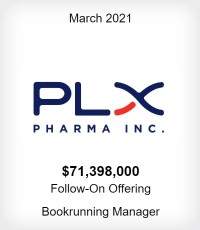 About our client
ACV Auctions provides a vibrant digital marketplace for wholesale vehicle transactions and data services that offer transparent and accurate vehicle information to its customers.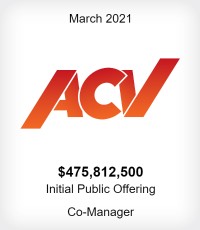 About our client
Medical Imaging Associates (MIA) provides radiology services to approximately 70 healthcare facilities across Idaho, Wyoming and Montana comprising Community Health Systems, hospitals and outpatient imaging locations.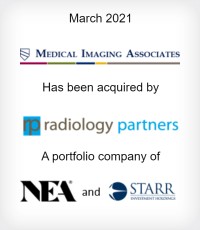 About our client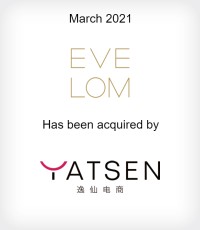 About our client
Cortera maintains one of the most comprehensive databases of credit information. Cortera gathers data from thousands of sources, which it then enhances through artificial intelligence, and provides analytics, reports and monitoring services to help businesses make informed decisions about their counterparties.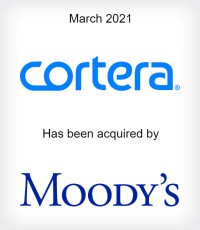 About our client
Snelling Staffing is a talent management/job placement firm that provides staffing services to businesses and connects individuals to employment opportunities. The Company operates within the Human Resource and Employment Service industry. Snelling is headquartered in Richardson, Texas.
About our client
Fast Lean Smart has been developing and distributing real-time software for appointment scheduling and route planning, workforce management, and mobile solutions since 1992.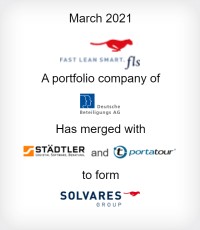 About our client
Custom Molded Products ("CMP") is a leading supplier of innovative solutions for the recreational water industry with a strong portfolio of reputable brands such as DEL™, Brilliant Wonders®, SpaMASTER™ and Bobé Water & Fire.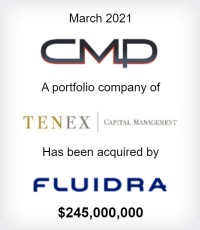 About our client
Lutech is a leading Italian IT system integration and solutions provider, designing and enabling digital transformation and innovative enterprise technologies for private and public-sector clients.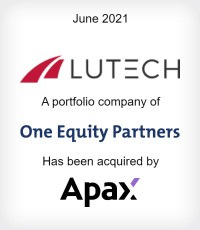 About our client
Since its establishment in 1997, Triton has sponsored nine funds, focusing on businesses in the industrial, business services, consumer and health sectors. The Triton funds invest in and support the positive development of medium-sized businesses with a strong European heritage.
About our client
Paya is a leading provider of integrated payment and frictionless commerce solutions that help customers accept and make payments, expedite receipt of money, and increase operating efficiencies.
About our client
Itron, Inc. is a provider of solutions that measure, manage and analyze energy and water use. The company's metering systems fall into one of three categories: standard, advanced, and smart metering systems.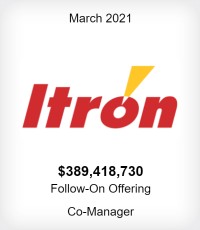 About our client
Gladstone Capital is a private equity and a venture capital fund specializing in lower middle market, growth capital, add on acquisitions, debt investments in senior loans, second lien loans, senior subordinated loans, junior subordinated loans, and mezzanine loans and equity investments.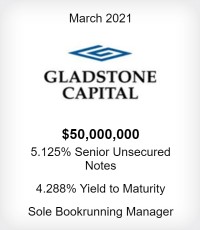 About our client
VICI Properties Inc. is an experiential real estate investment trust that owns one of the largest portfolios of market-leading gaming, hospitality and entertainment destinations, including the world-renowned Caesars Palace.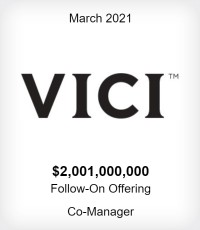 About our client
Astorg is a global private equity firm with over €9 billion of assets under management. Astorg works with entrepreneurs and management teams to acquire market-leading global companies headquartered in Europe or the US, providing them with the strategic guidance, governance and capital.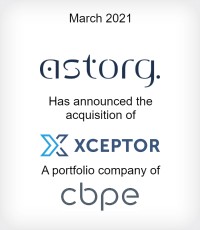 About our client
Brightworth, LLC ("Brightworth") is an Atlanta-based, registered investment advisor with approximately $4.7 billion in assets, as of February 28, 2021.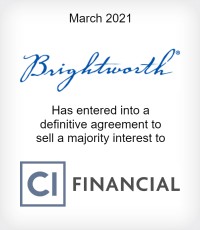 About our client
Saratoga Investment Corp. (NYSE: SAR) is a publicly traded business development company (BDC) that provides customized financing solutions for middle market companies located in the United States. Saratoga's senior investment professionals have over 200 years of combined experience investing in more than $4 billion in middle market businesses.
About our client
Everbridge, Inc. is a global software company that provides enterprise software applications that automate and accelerate organizations' operational response to critical events in order to keep people safe and businesses running.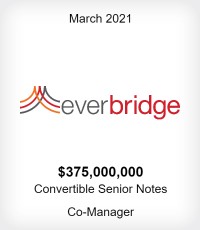 About our client
AlertMedia is the world's leading emergency communication provider. The Company's award-winning, two-way multichannel messaging system, threat intelligence, and 24/7 employee safety solution helps organizations protect their business and people through all phases of an emergency.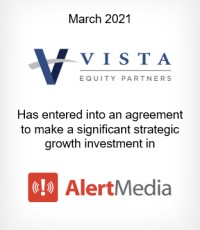 About our client
Warrior Technologies is a newly organized blank check company formed for the purpose of effecting a merger, capital stock exchange, asset acquisition, stock purchase, reorganization or similar business combination with one or more businesses, which the company refers to throughout the prospectus as its initial business combination.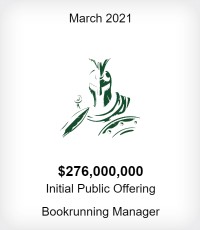 About our client
Stealth Monitoring ("Stealth"), headquartered in Dallas, TX, and Eyewitness Surveillance ("Eyewitness"), based in Hanover, MD, are both leading video surveillance businesses focused on designing, installing and providing pro-active remote video monitoring solutions and related services.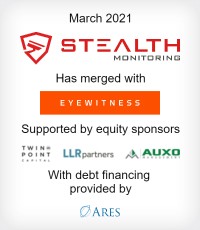 About our client
Founded in 1987 by Ken Gregory and Craig Litman, Litman Gregory is a nationally recognized wealth and asset management firm based in the San Francisco Bay Area. Litman Gregory provides high-touch wealth and asset management services to individuals, multigenerational families, and nonprofits.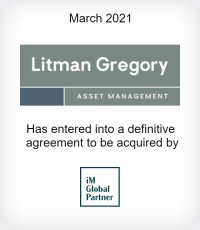 About our client
nLIGHT, Inc. is a leading provider of high-power semiconductor and fiber lasers for industrial, microfabrication, aerospace and defense applications. The company's lasers are changing not only the way things are made but also the things that can be made.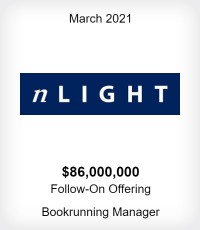 About our client
The RealReal is the world's largest online marketplace for authenticated, consigned luxury goods. The Company is revolutionizing luxury resale by providing an end-to-end service that unlocks supply from consignors and creates a trusted, curated marketplace for buyers globally.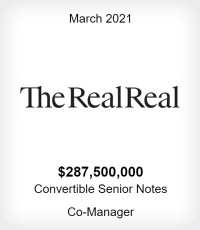 About our client
Providence Equity Partners is a premier global private equity firm with approximately $44 billion in aggregate capital commitments.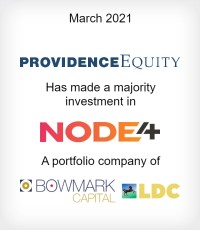 About our client
Cardlytics is an advertising platform in banks' digital channels. The Company partners with financial institutions to run their banking rewards programs that promote customer loyalty and deepen banking relationships.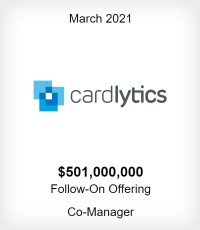 About our client
Fastly helps people stay better connected with the things they love. Fastly's edge cloud platform enables customers to create great digital experiences quickly, securely, and reliably by processing, serving, and securing our customers' applications as close to their end-users as possible — at the edge of the Internet.
About our client
InflaRx (Nasdaq: IFRX) is a clinical-stage biopharmaceutical company focused on applying its proprietary anti-C5a technology to discover and develop first-in-class, potent and specific inhibitors of C5a.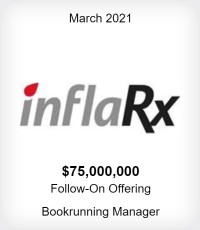 About our client
Quantros is a leading provider of software and services that advance healthcare performance. Their Software-as-a-Service (SaaS)-based applications help thousands of hospitals and the nation's leading health systems along with brokers, insurers, TPAs and other key industry players capture actionable intelligence they can use to improve outcomes.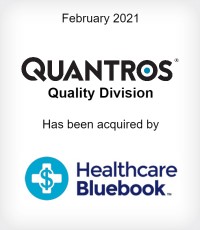 About our client
Sohonet is the leading collaboration services platform for the global Media & Entertainment industry. In January 2020 it acquired Exchange Communications, a highly complementary US-based provider of on-location and studio services.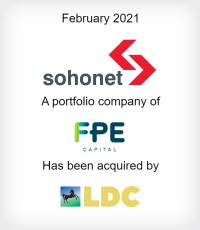 About our client
TSLX is a specialty finance company focused on lending to middle-market companies. The Company seeks to generate current income primarily in U.S.-domiciled middle-market companies through direct originations of senior secured loans and, to a lesser extent, originations of mezzanine loans and investments in corporate bonds and equity securities.