About our client
About our client
About our client
MetaMetrics® is an award-winning education technology organization that offers the only scientifically valid, universal scales for measuring reading and listening (Lexile®) as well as math (Quantile®).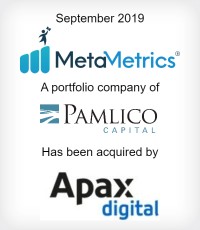 About our client
Cardlytics uses purchase intelligence to make marketing more relevant and measurable. The Company partners with financial institutions to run their banking rewards programs that promote customer loyalty and deepen banking relationships.
About our client
Ventiv Technology provides software and solutions that empower organizations to achieve optimal results from their risk, insurance, and claims programs.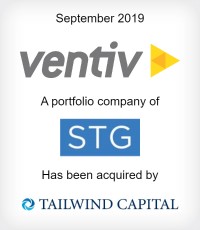 About our client
Addus is a provider of comprehensive home care services that include, primarily, personal care services that assist with activities of daily living, as well as hospice and home health services.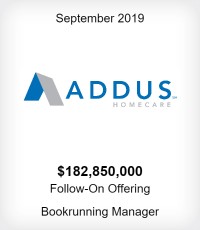 About our client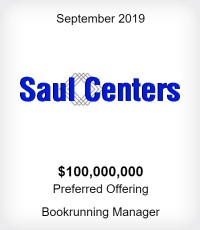 About our client
Headquartered in London, Instinctif Partners employs more than 300 professionals in 12 offices located in the UK, Germany, Republic of Ireland, Brussels, Dubai, South Africa, Hong Kong and the Greater China region.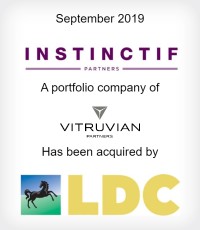 About our client
Founded in 1995, TCV provides capital to growth-stage private and public companies in the technology industry. TCV has invested over $12 billion in leading technology companies and has helped guide CEOs through more than 120 IPOs and strategic acquisitions.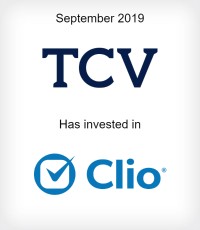 About our client
Summit Financial Enterprises, Inc., founded in 2008, is the holding company for Summit Bank, a Florida community bank headquartered in Panama City, Florida with total assets of approximately $522 million (as of June 30, 2019).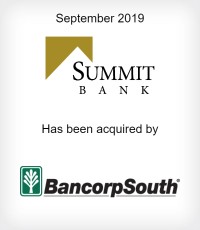 About our client
Control4 is a leading provider of automation and control solutions for the connected home.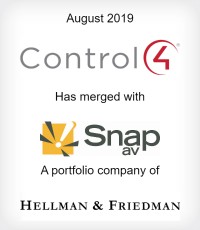 About our client
Investcorp is a leading global manager of alternative investments. Led by a new vision, Investcorp has embarked on an ambitious, albeit prudent, growth strategy.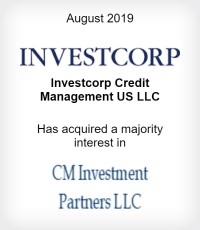 About our client
Based in South Carolina, Capital Waste Services, LLC is a leading regional provider of municipal solid waste services in the southeastern U.S.
About our client
Stealth Monitoring offers one of the industry's leading tech-enabled perimeter security solutions. Delivered through an IP-based architecture, Stealth provides real-time remote video surveillance, monitoring and access control solutions.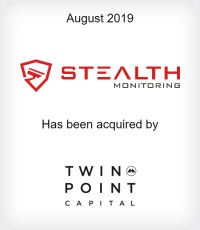 About our client
Benefit Resource Inc. administers pre-tax benefit plans and COBRA services nationwide. Unlike payroll or human resource companies, BRI focuses and brings expertise to the administration of benefit accounts, COBRA and direct billing administration services.
About our client
The Allstate Corporation, headquartered in Northfield Township, IL, is primarily engaged in the property and casualty insurance business and the sale of life and accident and health insurance products in the United States and Canada.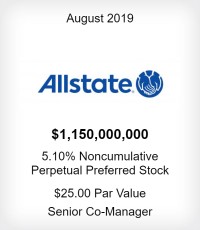 About our client
Lexington Wealth Management a Lexington (MA) based advisory firm with $1 billion in assets under advisement.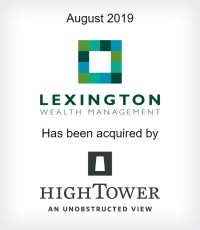 About our client
CrossFirst Bankshares, Inc., a Kansas corporation and registered bank holding company, is the holding company for CrossFirst Bank.
About our client
Hallmark Financial Services, Inc. is a diversified property and casualty insurance holding company headquartered in Dallas, Texas.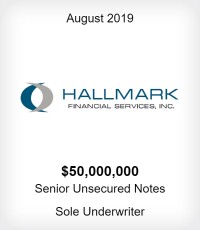 About our client
Founded in 2011, BizEquity is the world's leading provider of business valuation knowledge, having valued more than 33 million private companies globally to date.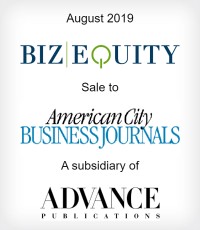 About our client
ARMA Aviation is a leading global provider of supply chain and logistics management and aircraft maintenance, repair, and overhaul services to the U.S. military and its allies.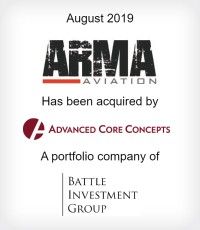 About our client
Safehold Inc. (NYSE: SAFE) is a publicly traded REIT that originates and acquires ground leases in order to generate attractive long-term risk-adjusted returns.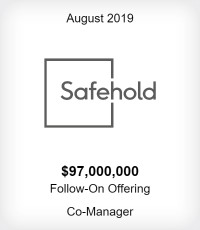 About our client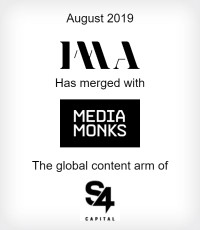 About our client
New Residential focuses on opportunistically investing in, and actively managing, investments primarily related to residential real estate.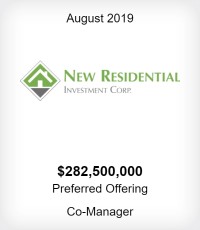 About our client
Members Mutual Holding Company provides life insurance protection targeted to the middle American market through its two operating subsidiaries, Fidelity Life Association and Efinancial.
About our client
Adamis Pharmaceuticals Corporation is a specialty biopharmaceutical company focused on developing and commercializing products in various therapeutic areas, including respiratory disease, allergy and opioid overdose.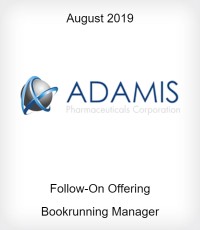 About our client
Liberty Bancorp, Inc. is the holding company for BankLiberty, which is a full- service community bank offering deposit and loan services for businesses, families and individuals.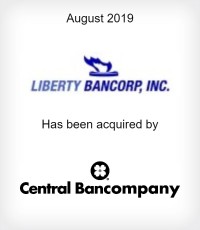 About our client
Alvarado Manufacturing is a leading manufacturer of physical access control solutions in North America such as speed gates, turnstiles and other admission devices.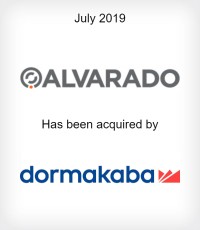 About our client
Valicor, Inc. is the largest provider of centralized wastewater treatment facilities in North America, with unparalleled scale and service.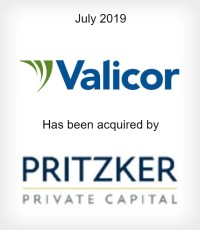 About our client
Headquartered in Tampa, FL, Aspire Financial Services, LLC is a leading service provider of smart retirement recordkeeping solutions, serving the industry since 2002 with a conflict-free, open-investment retirement planning management system.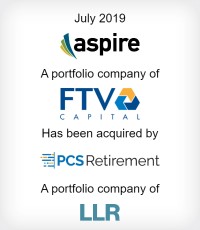 About our client
Ziopharm Oncology is an immuno-oncology company focused on developing end-to-end cost-effective solutions using its non-viral Sleeping Beauty platform for TCR and CAR T-cell therapies and immune-stimulating gene therapy with Controlled interleukin 12 (IL-12).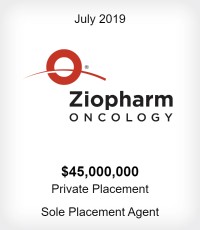 About our client
First Financial is a financial holding company headquartered in Terre Haute, Indiana. It offers a wide variety of financial services including commercial, mortgage and consumer lending, lease financing, trust account services and depositor services.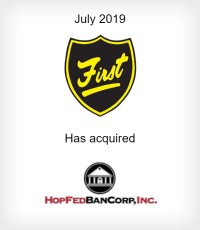 About our client
Limestone Bancorp, Inc. is a Louisville, Kentucky-based bank holding company which operates banking centers in 12 counties through its wholly-owned subsidiary Limestone Bank.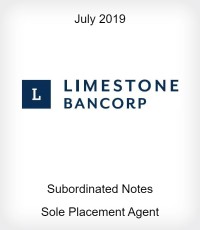 About our client
AssetMark is a leading provider of extensive wealth management and technology solutions that power independent financial advisers and their clients.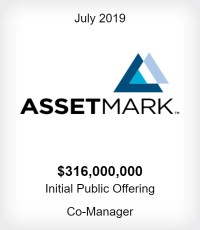 About our client
Ellington Financial invests in a diverse array of financial assets. Ellington Financial is externally managed and advised by Ellington Financial Management LLC, an affiliate of Ellington Management Group, L.L.C.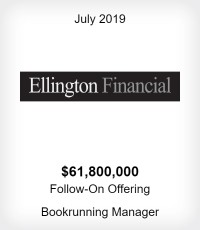 About our client
Owl Rock Capital Corporation (ORCC) is a specialty finance company focused on lending to U.S. middle-market companies.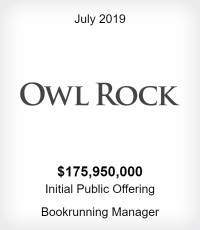 About our client
AgileThought is a full-service enterprise software development and consulting firm founded on serving highly-regulated, compliance-driven clients.
About our client
Contentserv is a developer of software applications for marketing automation processes, intended to facilitate organized marketing, information and media processes in product communication.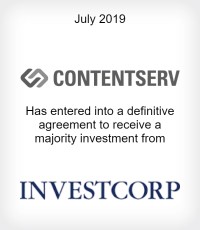 About our client
Hire Quest is a trusted name in temporary staffing. Hire Quest provides the back-office support team for Trojan Labor and Acrux Staffing franchised branch locations across the United States.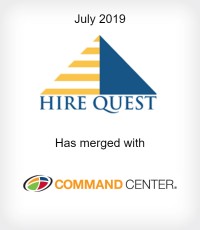 About our client
Amino focuses on IPTV – Internet Protocol Television – which is the delivery of entertainment services to the TV over broadband networks.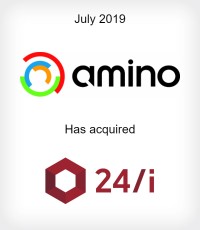 About our client
Cancer Genetics develops, commercializes, and provides molecular and biomarker-based tests and services which diagnose, monitor and inform cancer treatment.
About our client
AquaVenture is a multinational provider of WAAS® solutions that provide customers a reliable and cost-effective source of clean drinking and process water primarily under long-term contracts that minimize capital investment by the customer.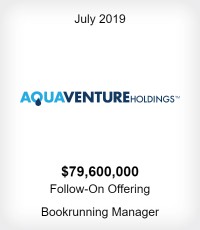 About our client
Clarus Commerce is the only company solely focused on building, managing and optimizing customizable premium loyalty programs for retailers.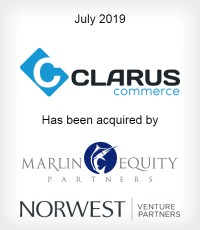 About our client
Advantor Systems is a provider of fully integrated command, control, and communications ("C3") networked security solutions to U.S. DoD customers.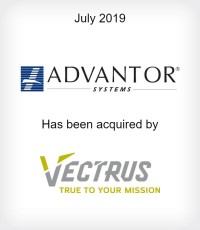 About our client
Mirum Pharmaceuticals, Inc. is a clinical-stage biopharmaceutical company focused on the development and commercialization of a late-stage pipeline of novel therapies for debilitating liver diseases.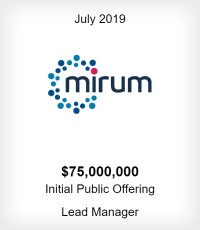 About our client
Phoenix is an independent UK growth focused private equity firm typically investing in medium-sized businesses valued up to £200m.
About our client
The RealReal is the world's largest online marketplace for authenticated, consigned luxury goods.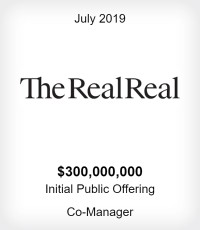 About our client
BridgeBio is a team of experienced drug discoverers, developers and innovators working to create life-altering medicines that target well-characterized genetic diseases at their source.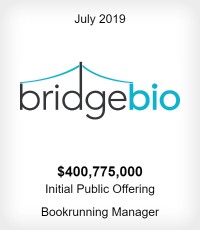 About our client
Summit State Bank specializes in providing exceptional customer service and customized financial solutions to aid in the success of local small businesses and nonprofits throughout Sonoma County.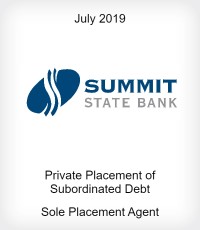 About our client
AgriBriefing is a specialist business information company covering the $8tn global agribusiness industry.