About our client
G5 is a leading digital marketing software and services platform for multifamily properties. G5's mission is to empower clients to outsmart and outperform their competition through smarter marketing, unmatched marketing technology, and a deep bench of talent that puts marketing performance first.
About our client
Saratoga Investment Corp. is a specialty finance company that provides customized financing solutions to U.S. middle-market businesses.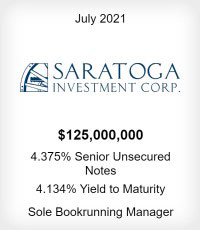 About our client
William Blair is the premier global boutique with expertise in investment banking, investment management, and private wealth management.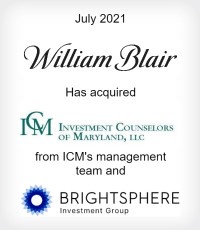 About our client
Byrna is a leading provider of non-lethal personal security solutions. The Company's solutions are designed to provide civilians with an effective, non-lethal tool to disable, disarm and deter would be assailants and to escape harm's way.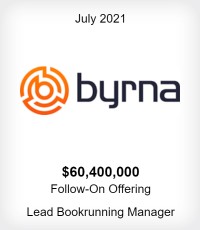 About our client
Sunstone Hotel Investors, Inc. is a lodging real estate investment trust ("REIT") that has interests in 18 hotels comprised of 9,147 rooms, the majority of which are operated under nationally recognized brands.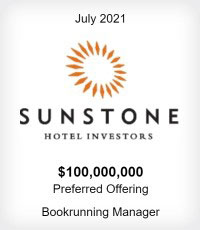 About our client
Cullman Bancorp, Inc. the holding company for Cullman Savings Bank, announced on July 14, 2021 the completion of the conversion of the Bank's former mutual holding company to the stock holding company form of organization.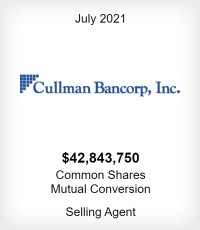 About our client
Founded in 2014, The Citizenry is a rapidly growing, digitally native home décor brand selling globally curated and high-quality, artisanal home décor.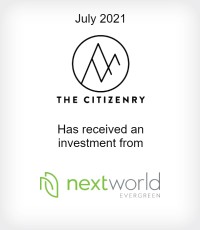 About our client
XPO Logistics, Inc., headquartered in Greenwich, Connecticut, provides end-to-end supply chain solutions for companies and shippers worldwide.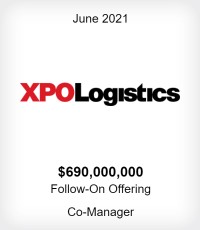 About our client
Quality Water Service (QWS) has led the bottleless water dispenser industry in Puerto Rico, Chile and Colombia.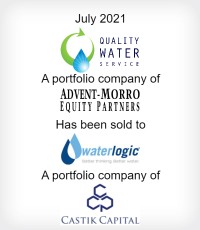 About our client
Founded in 1992 and headquartered in Frankfurt, Germany, Matrix42 provides innovative solutions for digital workspace management and was recently ranked the top vendor for Enterprise Service Management and Secure Unified Endpoint Management.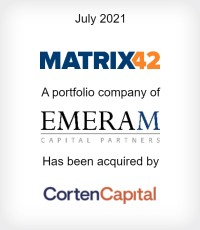 About our client
Foreside delivers comprehensive advice and technology solutions to clients in the global asset and wealth management industries.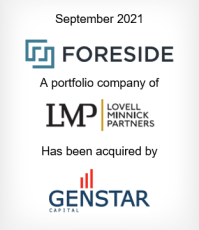 About our client
SJE was founded in 1975 by Steve Johnston. Today, over 45 years later, SJE has grown into a leading controls technology company throughout the United States and Canada, as well as into global markets.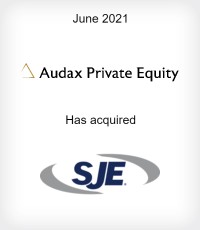 About our client
Since 1986, LERETA has provided the mortgage and insurance industries the fastest, most accurate and complete access to property tax data and flood hazard status information across the U.S. LERETA is committed to giving customers extraordinary service and cost-effective property tax and flood solutions.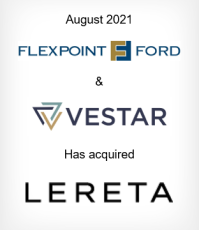 About our client
PFSweb is a global commerce services company that manages the online customer shopping experience on behalf of major branded manufacturers and retailers.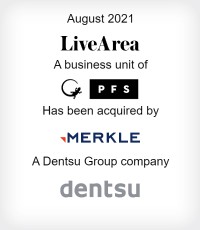 About our client
Feather River Bancorp, Inc., is a bank holding company headquartered in Yuba City, California and is the parent company for Bank of Feather River, a California state-chartered bank with one location in Yuba City.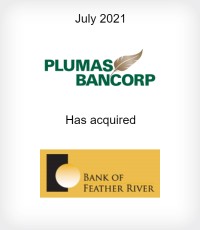 About our client
BlackHorse is a technology company in the national security space with leading capabilities in cyber, electronic warfare, digital operations, artificial intelligence/machine learning, information operations, readiness support, and full spectrum operations.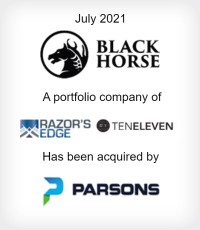 About our client
Since its founding in 1992, Rapid Fire Protection Group has delivered a broad range of services including specialized design and installation of fire sprinkler and suppression systems as well as ongoing inspection, testing and maintenance.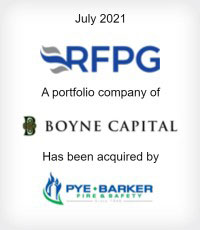 About our client
Waystone is the leading provider of institutional governance, risk and compliance services to the asset management industry.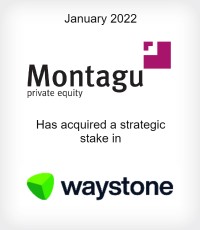 About our client
iOFFICE creates the most responsive, frictionless workplaces everywhere through space planning, employee experience, and asset management SaaS solutions. The Company's cloud-based, open-API platforms and mobile apps help businesses of all sizes connect data, people, and things wherever work takes place.
About our client
Voyant is a global provider of financial planning solutions to enterprises, independent financial advisors and their clients.
About our client
Progenity's vision is to transform healthcare to become more precise and personal by improving diagnoses of disease and improving patient outcomes through localized treatment with targeted therapies.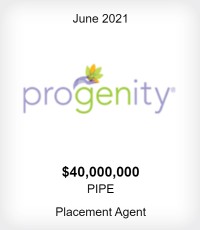 About our client
CareTrust REIT, Inc. is a self-administered, publicly-traded real estate investment trust engaged in the ownership, acquisition, development and leasing of skilled nursing, seniors housing and other healthcare-related properties.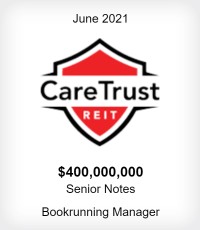 About our client
ACRES Commercial Realty Corp. is a real estate investment trust that is primarily focused on originating, holding and managing commercial real estate mortgage loans and other commercial real estate-related debt investments.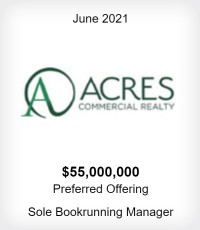 About our client
New York Mortgage Trust, Inc. is an internally managed REIT in the business of acquiring, investing in, financing and managing primarily mortgage-related single-family and multi-family residential assets.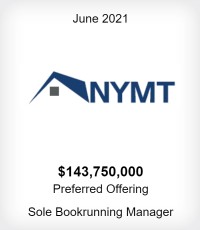 About our client
Paradigm was founded in 1999 in Wisconsin and has over 250 customers with over 70,000 end users. The company employs over 300 people across the U.S. Paradigm is transforming the way that residential construction business is done across the country.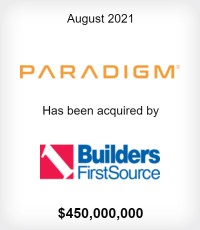 About our client
GoGuardian is on a mission to supercharge human potential by creating the ultimate learning platform. The Company helps thousands of K-12 schools and districts maximize the learning potential of every student by enabling more productive, effective, and safer digital learning.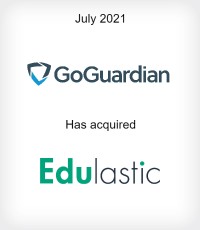 About our client
Founded in 1923, Plumettaz is a Swiss based leader in the design, production, and distribution of underground cable installation solutions and highly engineered equipment.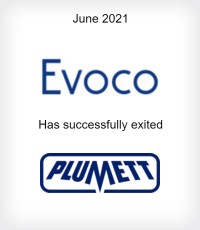 About our client
BELAY helps clients thrive by matching companies with dedicated, professional, U.S.-based virtual staff who can take on key projects and handle routine responsibilities, allowing executives and company owners to focus on growing their businesses.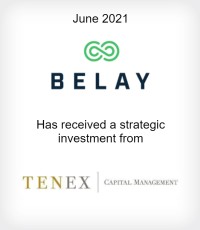 About our client
Sentor was founded in 1998 and is a Sweden-based independent provider of cyber defense and managed security service. Sentor is headquartered in Stockholm with additional offices in Gӓvle and Malmӧ.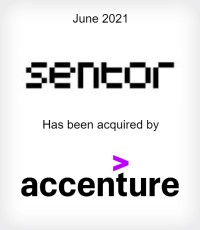 About our client
Southern BancShares (N.C.), Inc., through its subsidiary Southern Bank and Trust Company, provides commercial banking services to consumers and businesses in North Carolina and Virginia.
About our client
Atomic Transport is a provider of outsourced long‐haul waste transport and transfer station management for the largest waste companies in the U.S.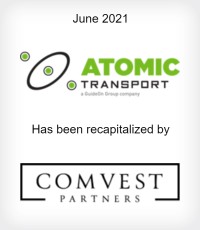 About our client
Doximity is a digital platform for U.S. medical professionals, with over 1.8 million medical professional members.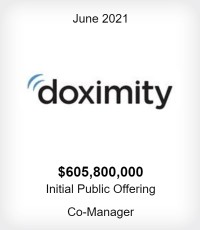 About our client
My Alarm Center is a leading provider of security and smart home automation to residential and small business customers throughout the United States. With a primary focus on providing security and alarm monitoring, My Alarm Center offers a range of services to help protect customers.
About our client
Northern Oil and Gas, Inc. is a company with a primary strategy of investing in non-operated minority working and mineral interests in oil & gas properties, with a core area of focus in the premier basins within the United States.
About our client
Preferred Bank offers a broad range of deposit and loan products and services to both commercial and consumer customers.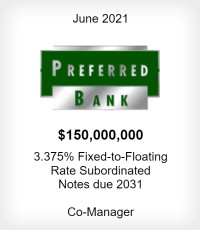 About our client
The AFH Group is a leading UK financial planning-led wealth management firm based in the Midlands. Founded in 1990, the AFH Group provides wealth management and financial advisory services to over 20,000 clients in the UK.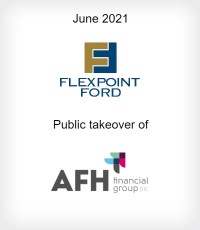 About our client
Leukocare AG, located in Martinsried/Munich, Germany and Milford, MA, USA, is a biotechnology company specialized in the field of biopharmaceutical formulation development.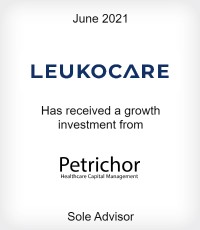 About our client
Inflexion is a leading mid-market private equity firm which invests in high growth, entrepreneurial businesses with ambitious management teams and works in partnership with them to accelerate growth.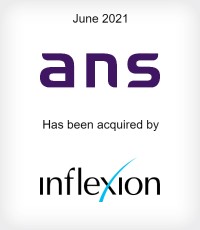 About our client
Tremor's advertising technologies operate across three core capabilities - video, data and CTV.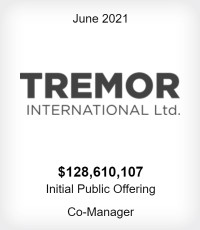 About our client
Utilant is a U.S. based InsurTech company providing the industry-leading survey management SaaS product suite for Loss Control and Premium Audit surveys and artificial intelligence (AI)/machine learning (ML) data and analytics.

About our client
Clearlake Capital Group, L.P. is an investment firm founded in 2006 operating integrated businesses across private equity, credit and other related strategies.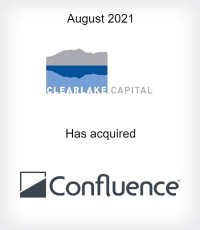 About our client
LT Trust, headquartered in Denver, Colorado, is a full-service retirement plan provider, offering recordkeeping, trust, and custodial services to financial intermediaries and their clients.
About our client
Lutech is a leading Italian IT system integration and solutions provider, designing and enabling digital transformation and innovative enterprise technologies for private and public-sector clients.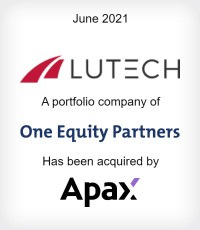 About our client
Since 1999, CyberGrants has delivered corporate philanthropy software solutions to the most respected companies and foundations in the world. They help large, globally invested organizations quickly activate their charitable causes to realize strategic, measurable outcomes.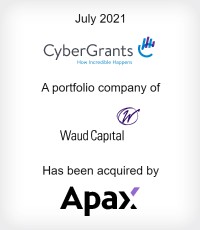 About our client
TPG RE Finance Trust, Inc. is a commercial real estate finance company that originates, acquires, and manages primarily first mortgage loans secured by institutional properties located in primary and select secondary markets in the United States.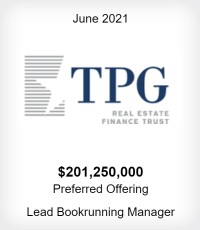 About our client
Aritzia is a vertically integrated design house with an innovative global platform. We are creators and purveyors of Everyday Luxury, home to an extensive portfolio of exclusive brands for every function and individual aesthetic.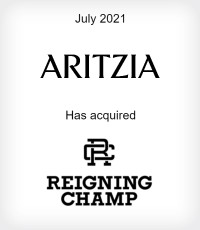 About our client
ADVANZ PHARMA is a specialty pharmaceutical company with a strategic focus on complex medicines in Europe.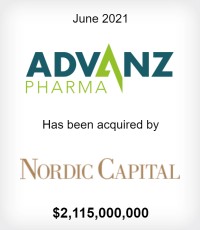 About our client
Founded more than 25 years ago by one of the original beauty influencers, Paula Begoun, Paula's Choice has grown into a leading global skincare brand with a diversified geographic reach, a methodically curated product offering and a loyal customer base that is supported by a global direct-to-consumer model.