About our client
Blue Tree Systems is a global leader in enterprise fleet management software for the trucking and transportation industries, with offices in North America, Germany, France, the UK and Ireland.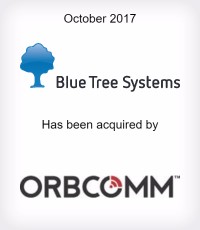 About our client
Global Cash Card Inc. provides customized paycard solutions for businesses and individuals worldwide. It primarily focuses on the provision of prepaid ATM, prepaid Visa, and MasterCard debit cards.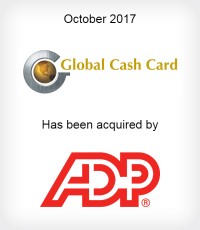 About our client
Chesapeake Bay Candle is a leading developer, manufacturer and marketer of premium candles and other home fragrance products, focused on consumer wellness and natural fragrance.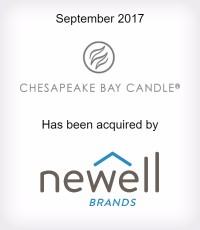 About our client
Xebec is a premier provider of human intelligence and related services to highly classified customer sets within the U.S. Intelligence Community.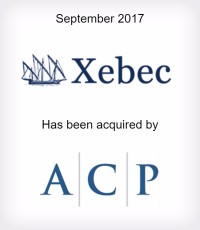 About our client
Zalaris is a leading Business Process Outsourcing (BPO) specialist for Human Resources, Human Capital Management (HCM) and Payroll services.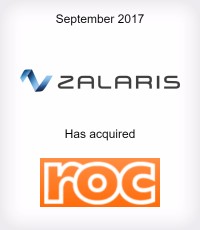 About our client
The Nison Group specializes in providing the Oil and Gas and related market sector with an integrated approach, basing client proposals on thorough analysis of internal and external data and factors; in close cooperation with its clients; thereby allowing design targeted and sector specific solutions.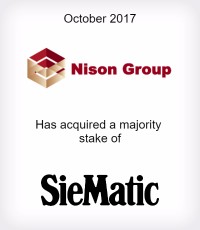 About our client
Florida Anesthesia Associates P.A is a group of highly qualified Physician Anesthesiologists formed in 1994 to provide organized single group anesthesia coverage to Baptist Medical Center Jacksonville in Jacksonville, FL.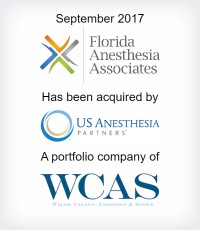 About our client
Florida Anesthesia Associates and Jacksonville Anesthesia Corporation comprise over 50 clinicians who provide inpatient and outpatient anesthesia services in Northeast Florida to Baptist Health System and other clinical sites across a wide-range of surgical subspecialties including neuroendovascular, cardiac, vascular, electrophysiologic & structural cardiology, orthopedic, otolaryngology, and ophthalmology.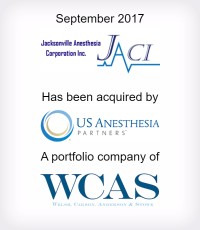 About our client
National Commerce Corporation (Nasdaq: NCOM), a Delaware corporation, is a financial holding company headquartered in Birmingham, Alabama.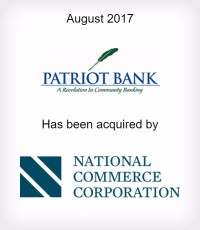 About our client
Stella Environmental Services provides facility management, hauling, and loading services to municipal solid waste and transportation customers across various states.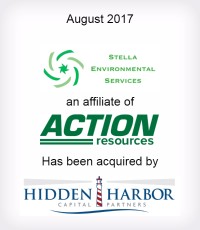 About our client
Tonka Water is a well established designer and manufacturer of customized water treatment systems with 57 years of successful experience in the water industry.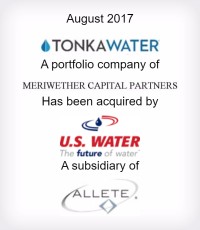 About our client
Bear State Financial, Inc. operates as a bank holding company. It operates through its subsidiary, Bear State Bank NA, is a community oriented national bank providing financial products to individuals and business customers. The company was founded in January 1996 and is headquartered in Little Rock, AR.
About our client
St. Martin Bancshares was organized as a Louisiana business corporation in November 1984. Later that year, it became a one-bank holding company registered under the Bank Holding Company Act of 1956, as amended, when it acquired all of the issued and outstanding shares of St. Martin Bank & Trust Company, a state chartered bank headquartered in St. Martinville, Louisiana. St. Martin Bank, which was chartered in 1933, provides commercial and consumer banking services to customers in Acadia, Jefferson Davis, Lafayette and St. Martin, Parishes of Louisiana.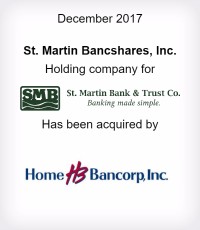 About our client
Founded in 2001, Sound Banking Company ("Sound") is a commercial bank headquartered in Morehead City, North Carolina operating five locations throughout eastern North Carolina.
About our client
Healthcare Bluebook works with employers to make healthcare price and quality transparency available to their employees and directly via our website and mobile apps to provide Fair Price™ information to everyone.
About our client
Phase One Consulting Group, Inc. provides IT strategy, organizational transformation, process and business analysis, investment management, solution architecture, solution engineering, agile development, and cyber security solutions.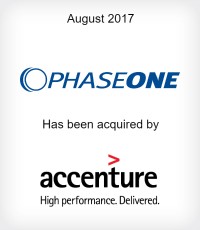 About our client
Sage Payment Solutions offers payment processing technology for businesses, merchants, and developers and partners.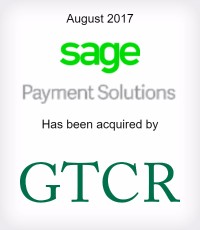 About our client
INNOVA develops unique games and products for the global gaming industry, with particular focus on state and provincial lotteries.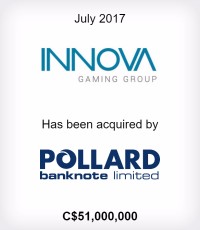 About our client
DUBAG is an independent private equity firm that is specialized on investments in well-positioned mid-sized companies with potential for growth.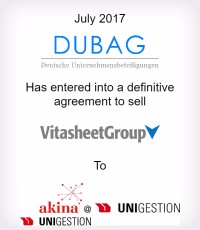 About our client
DUBAG is an independent private equity firm that is specialized on investments in well-positioned mid-sized companies with potential for growth.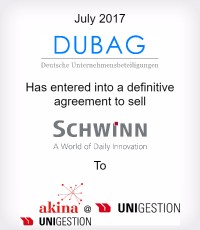 About our client
DUBAG is an independent private equity firm that is specialized on investments in well-positioned mid-sized companies with potential for growth.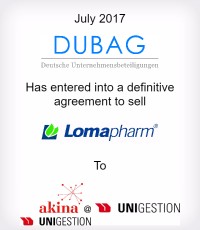 About our client
DUBAG is an independent private equity firm that is specialized on investments in well-positioned mid-sized companies with potential for growth.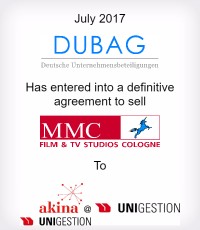 About our client
BC Partners is a leading international private equity firm with €18 billion of assets under management. Established in 1986, BC Partners has played an active role in developing the European buy-out market for nearly three decades.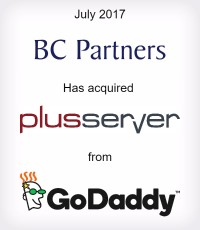 About our client
TIO is a leading multi-channel bill payment processor in North America and processed more than $7 billion USD in consumer bill payments in fiscal 2016.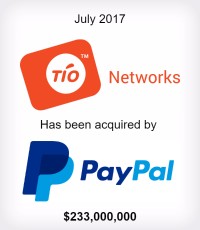 About our client
Dynasafe International AB ("Dynasafe" or the "Company") is a global market leader in ordnance clearance and disposal, a segment of the chemical, biological, radiological and nuclear hazards and explosive devices ("CBRNe") industry.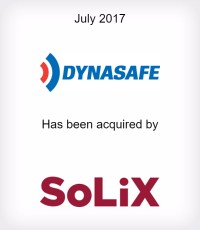 About our client
Headquartered in Auburn, California, Flyers Energy, LLC (the "Company") is a petroleum products distributor operating in five primary business segments: wholesale fuel and lubricants distribution, cardlock / fleet fueling, retail (convenience stores), fuel hauling and renewable fuels.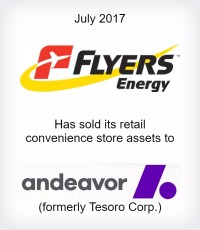 About our client
The majority shareholder of Bottega is the US/Brazilian entrepreneur Nana Baffour, who operates in the IT services market through Grupo Cimcorp. One of the 10 most important ICT service providers in Brazil, Grupo Cimcorp offers innovative solutions in network, datacenter, cloud computing, UC&C and workspace. With over 600 employees and 3,000 customers throughout the Brazilian territory.
About our client
EGI is a medical device company that designs, develops and commercializes a range of non-invasive neurodiagnostic products used to monitor and interpret brain activity.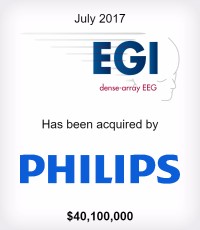 About our client
Zenfolio provides an all-in-one business and photo management solution for photographers to display, share, and sell their work online.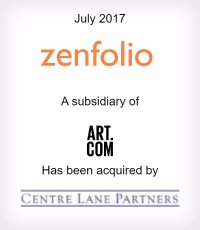 About our client
Founded in 2014 and headquartered in Fort Washington PA, Pursuit Healthcare Advisors is a leading technology consulting firm serving healthcare provider organizations with a focus on enhancing clinical outcomes and optimizing financial performance.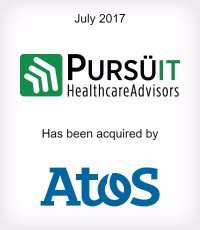 About our client
PayLease provides online payments, billing, and utility expense management tools to HOAs and property management companies.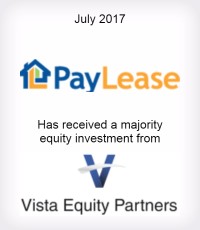 About our client
Cobalt Boats is a leading manufacturer and distributor of premium sterndrive and outboard boats.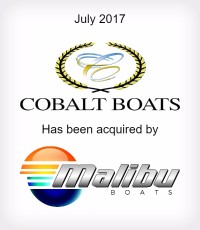 About our client
BioTelemetry, Inc. is the leading wireless medical technology company focused on the delivery of health information to improve quality of life and reduce cost of care.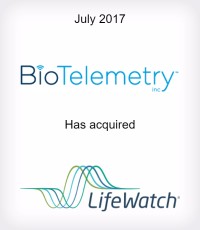 About our client
Integra Gold is a development stage gold company advancing projects in Val-d'Or, Québec, one of the top mining jurisdictions in the world. The Company's primary focus is its high-grade Lamaque South Project ("Lamaque").
About our client
Heartland Financial USA, Inc. is a diversified financial services holding company with assets exceeding $8 billion. The company provides banking, mortgage, private client, investment, insurance and consumer finance services to individuals and businesses.
About our client
Sparton Corporation is a provider of complex and sophisticated electromechanical devices with capabilities that include concept development, industrial design, design and manufacturing engineering, production, distribution, field service and refurbishment.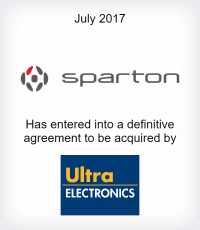 About our client
Arrayent is an independent, cloud-based Internet of Things (IoT) provider of end-to-end Platform-as-a-Service (PaaS) solutions to international consumer brands seeking to offer connected products in the global marketplace. The Company provides the only turn-key IoT cloud platform solution specifically designed for manufacturers of mass-market consumer products.
About our client
ASI DATAMYTE's singular focus for more than 40 years has been the development and global deployment of hardware and software related quality management solutions.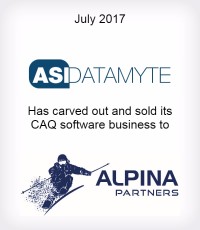 About our client
Mariana Resources is an exploration and development company with an extensive portfolio of gold, silver, and copper projects in Turkey, South America, and Côte d'Ivoire.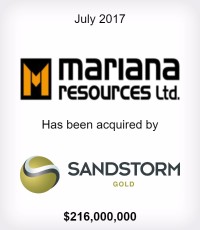 About our client
Metropolitan provides a full range of commercial, private banking, wealth management and retail banking services, delivered with an emphasis on high-quality customer service and relationship-driven banking.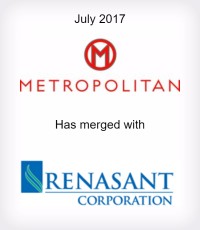 About our client
Carter-Waters, headquartered in Kansas City, MO, is a distributor of construction materials and equipment utilized in concrete construction applications to commercial, highway and residential contractors.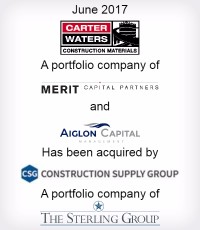 About our client
English Color & Supply is a leading value-added distributor of automotive paint and body shop supplies in the Southern United States, with an established footprint in Texas, New Mexico, Oklahoma, Arkansas, Mississippi, Louisiana, Alabama, Tennessee and Florida.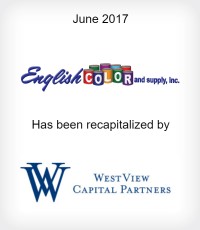 About our client
SwipeClock is the leading provider of cloud-based integrated workforce management software solutions that include automated time and attendance, advanced scheduling and leave management capabilities.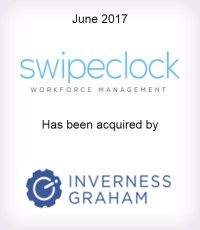 About our client
Kings III Emergency Communications is an industry-leading provider of turnkey emergency monitoring solutions for building owners and property managers. The Company's offering includes proprietary hardware, installation, monitoring and maintenance services for on-site emergency phones.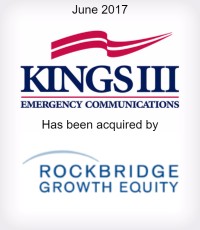 About our client
3SI Security Systems is a leading provider of covert, managed asset tracking solutions delivered through a subscription-based, recurring revenue model. The Company's proprietary offerings are tailored to meet the unique challenges of numerous vertical markets, most notably financial services, retail, pharmaceutical and law enforcement.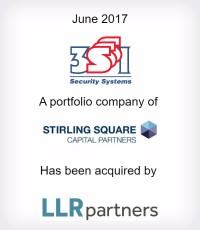 About our client
The Intelligent Group is home to trusted SME hosting brands such as Combell in Belgium, Byte in the Netherlands, and DanDomain in Denmark. It is the market leader in the Benelux and Denmark for shared hosting services for SME customers.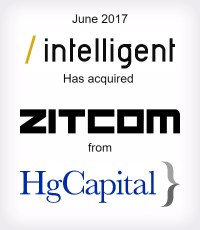 About our client
Horizon Bancorp is a locally owned, independent, commercial bank holding company serving northern and central Indiana and southwest and central Michigan through its commercial banking subsidiary Horizon Bank, NA. Horizon also offers mortgage-banking services throughout the Midwest.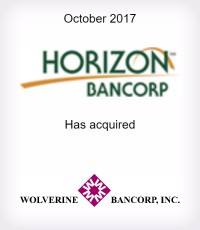 About our client
ORBCOMM (Nasdaq: ORBC) is a global leader and innovator in the industrial Internet of Things, providing solutions that connect businesses to their assets to deliver increased visibility and operational efficiency.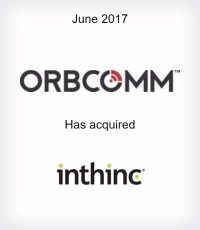 About our client
Founded in 1902, First South Bank has served the eastern and central North Carolina market for over 100 years. It has grown to thirty (30) full-service branch offices from Durham to Buxton and Elizabeth City to Wilmington. Banking products and services have evolved; however, the Bank's commitment to its community has never wavered.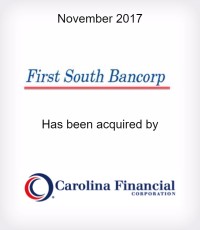 About our client
ADMA is a late-stage biopharmaceutical company that develops, manufactures and intends to commercialize specialty plasma-based biologics for the proposed treatment of Primary Immune Deficiency Disease (PIDD) and the prevention and treatment of certain infectious diseases.