About our client
ABL Technic ("ABL"), headquartered in Germany, is a leading global provider of de-coating services to the manufacturing sector, employing more than 500 people across 19 operating locations in 10 countries.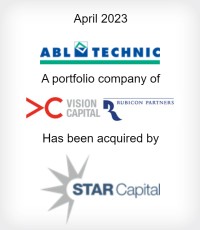 About our client
Yoti offer a range of digital identity solutions that make it simple for people and businesses to protect themselves online.
About our client
As the global standard in digital marketing certification, DMI develops digital marketing capability for individuals and teams globally.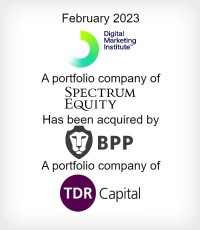 About our client
Quanos – that is the association of software experts who develop unique software products and solutions for after-sales, service and technical documentation.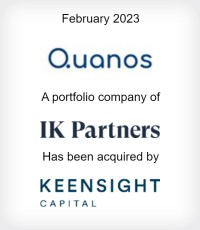 About our client
Founded in 2012, Vitaprotech addresses all customers' needs up to the most complex and sensitive sites through an integrated offer built around three complementary areas of expertise: access control, intelligent monitoring & video as well as perimeter intrusion detection systems.
About our client
Bregal Sagemount is a leading growth-focused investment firm with over $6.0 billion of capital raised and investments in over 70 companies to date.
About our client
Bringing simplicity to a complex world. That is the goal of IT knowledge and implementation partner ilionx by innovating, clarifying and connecting. ilionx has been offering IT solutions since 2002 that work simply and closely match organizational processes.
About our client
Astorg is a global private equity firm that has valuable industry expertise in healthcare, software, business-to-business professional services and technology-based industrial companies and is focused on companies with market leading positions, selling highly differentiated products or services.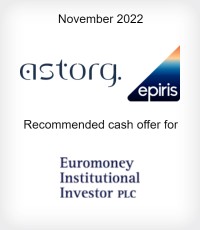 About our client
Attraqt is a provider of software platforms to online retailers and brand owners that maximise the performance and potential of their eCommerce investments by enabling exceptional product discovery experiences.
About our client
Hornetsecurity is a leading cloud security and compliance SaaS provider, which protects the IT infrastructure, digital communication and data of companies and organizations of all sizes.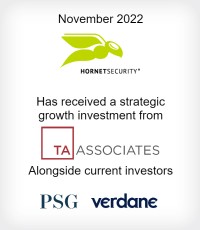 About our client
Established in 2007 and headquartered in Miskolc, Hungary, Szallas Group operates the leading domestic online accommodation booking platforms in CEE.
About our client
Gateway Genomics is a personal genomics company with the mission to develop leading-edge genetic tests that give families a new level of understanding about their future children.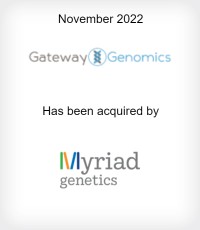 About our client
AGDATA is a full-service, data-centric solutions provider. The data-driven solutions grant customers greater supply chain visibility and tools to make informed inventory management, sales and marketing decisions.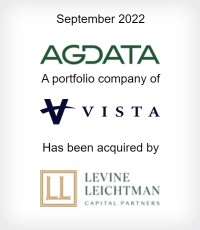 About our client
Trill Impact is a pioneering Impact House with more than EUR 1 billion in assets under management across its investment strategies.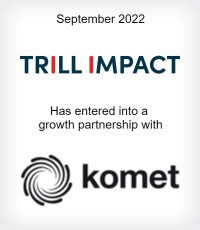 About our client
OneOcean is a global provider of maritime software on-vessel and onshore across the Voyage with the leading solutions in Voyage Management, Health & Safety, Compliance and Environmental, underpinned by mission-critical, proprietary data sources.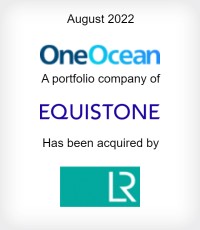 About our client
VakantieDiscounter is the number one online holiday packages platform in the Benelux, offering more than 1.3 billion holiday package combinations in over 50 countries with more than 17,000 accommodation options via its own proprietary virtual tour operator technology and third-party providers.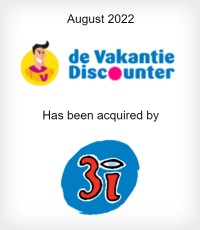 About our client
Circular Resources was founded to provide a one-stop-shop solution for globally recognized operators to meet their growing need for recycled plastics and their commitment to solve the plastic waste crisis.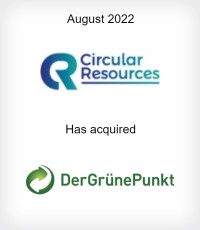 About our client
Medidee Services is a leading pan-European MedTech consulting boutique offering cutting edge consulting and clinical services in the most sought-after areas including IVD, digital health, cybersecurity, and machine learning.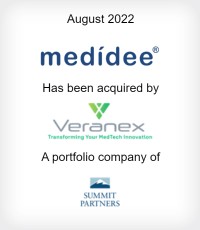 About our client
As Europe's leading SaaS provider for employee listening solutions, Effectory relies on more than 25 years of experience and works with over 1,000 organizations in 110 countries worldwide.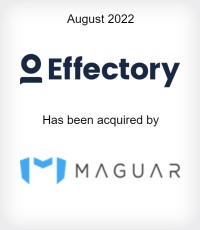 About our client
Equistone is one of Europe's leading investors in mid-market buyouts with a strong, consistent track record spanning over 40 years, with more than 400 transactions completed in this period.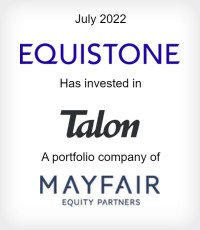 About our client
CitNOW Group is a leading, high-quality, vertical software platform of scale, providing a suite of front-office SaaS products to automotive dealerships focused on the sales & aftersales customer journey.
About our client
Hg is a platform for software and services champions, focused on backing businesses that change how we all do business.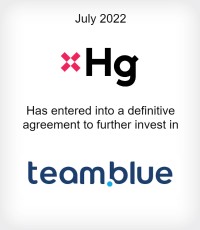 About our client
Mayfair Equity Partners is a dedicated technology and consumer investor, with two private equity funds and assets under management of over £1 billion.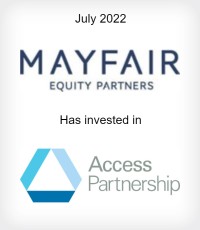 About our client
FAVI has become the leading home and furniture search engine by transaction volume and reach in Europe.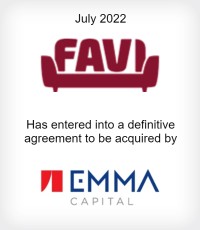 About our client
cleverbridge provides global billing solutions for digital goods, online services and SaaS companies in B2C and B2B markets.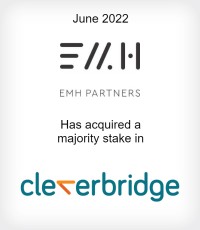 About our client
Valtti is a full-service IT provider focusing on cloud and data center services, modern workplace services for Microsoft-solutions, end-user support services and cyber security.
About our client
itm8 is a leading Danish supplier of managed IT services for private businesses and the public sector. itm8 is represented at 14 locations in Denmark, Sweden, the Philippines and Czechia.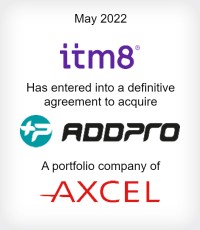 About our client
Founded in 2012 as the first digital native D2C golf brand, Vice Golf has been disrupting the centuries-old sport through a direct-to-consumer approach, innovative design and focus on digital marketing, bringing tour-grade golf balls to consumers globally at significantly lower price points.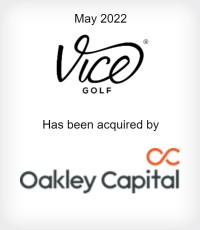 About our client
Founded in Copenhagen, Denmark in 2015, Hobbii is a leading global Direct-to-Consumer knitting & crocheting platform with a unique model combining content, community and commerce.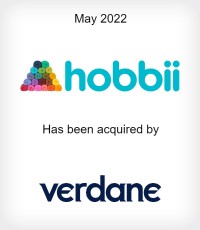 About our client
1000heads is a leading tech-enabled digital strategy and social media marketing specialist, helping businesses build 'social age brands' through their proprietary toolkit.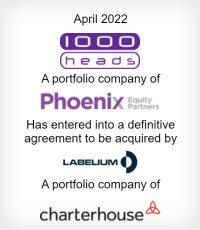 About our client
Founded in 2017, Curlsmith is a prestige textured hair care brand that is on a mission to inspire curl confidence and empower everyone to love the hair they have.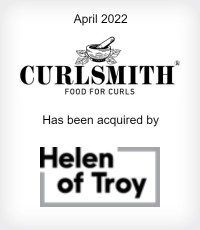 About our client
Established in 1993, Kneip Communications SA is a leader in fund data management and reporting solutions for the asset management industry.
About our client
Established in 1993, Kneip Communications SA is a leader in fund data management and reporting solutions for the asset management industry. The Company helps its clients manage their data efficiently and ensures compliance in a changing regulatory environment.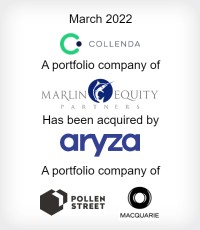 About our client
in-tech develops innovative solutions for automotive and smart mobility. They work towards making the car of the future autonomous, electric and connected. They also develop solutions for next-generation mobility – for example for the digital train, car sharing or electric mobility.
About our client
Every day millions of people use online IT services developed, managed or hosted by Odin Groep. The Company's strong focus on managed services, cloud and data center solutions, security and advisory services creates a solid foundation to deliver reliable and innovative solutions to our clients.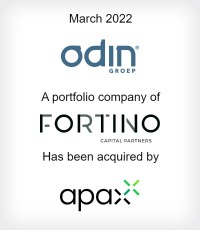 About our client
Waystone is the leading provider of institutional governance, risk and compliance services to the asset management industry.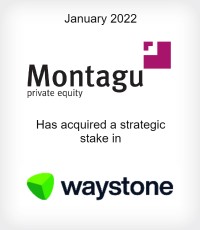 About our client
LoopMe, a leading outcomes-based platform, closes the loop on digital advertising. By leveraging AI to optimize media delivery in real-time, LoopMe drives measurable uplift for business outcomes and more effective advertising across online and offline marketing goals, including brand lift, purchase intent, consideration, foot traffic and sales.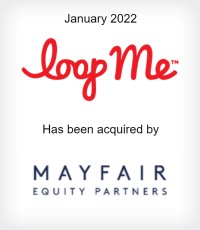 About our client
SERO is a leading German electronics manufacturing services provider and tier 1 supplier focused on the assembly and testing of printed circuit boards and other electronic components for automotive and industrial applications, headquartered in Rohrbach.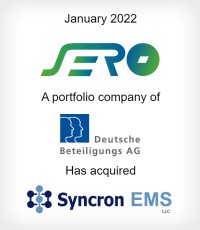 About our client
Anjac Health and Beauty Services provides contract development, manufacturing services, and analytical testing for pharmaceuticals, medical devices, health and hygiene products, and beauty products.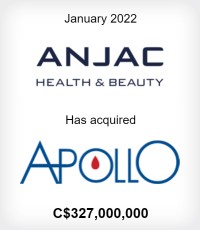 About our client
Founded in 2018, BondiBoost is an Australian socially-native prestige haircare brand offering accessible, effective hair health solutions for the next generation.
About our client
European Sustainable Growth Acquisition Corp. is a publicly traded special purpose acquisition company focused on identifying Europe-based, high growth, technology-enabled businesses that utilize green technologies.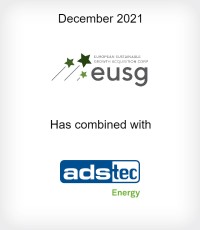 About our client
atNorth is a leading Nordic data center services company offering environmentally responsible, power-efficient, cost-optimized data center hosting facilities and high-performance computing services.
About our client
Fonds Finanz is a leading German tech-enabled financial intermediary pool that provides a comprehensive software, advisory and service offering, and gives its customers access to a full-service platform.
About our client
Founded in 2006, kvm-tec develops and distributes flexible, high-security KVM-over-IP solutions (KVMoIP) to extend and switch computer signals.
About our client
Kubrick provides premium, next-generation Hire, Train, Deploy ("HTD") services across five core ICT practices: Data Engineering, Data Management, Data Product, Machine Learning and Cloud Engineering.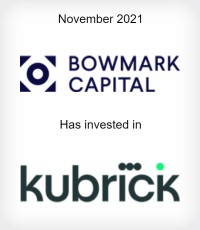 About our client
Truesec is a highly-regarded cybersecurity company focusing on protecting organizations and the society against cyber threats.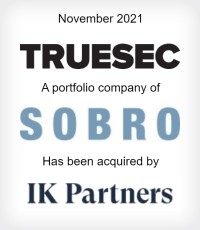 About our client
Founded in 1988 and headquartered in Christchurch, UK, Anvil provides travel risk management, crisis communications and emergency software solutions to help its customers ensure the safety, resilience and health of their travellers and expat workforce.
About our client
Founded in 1992, adm provides sustainable brand execution and supply chain solutions on behalf of a diverse multinational client base.